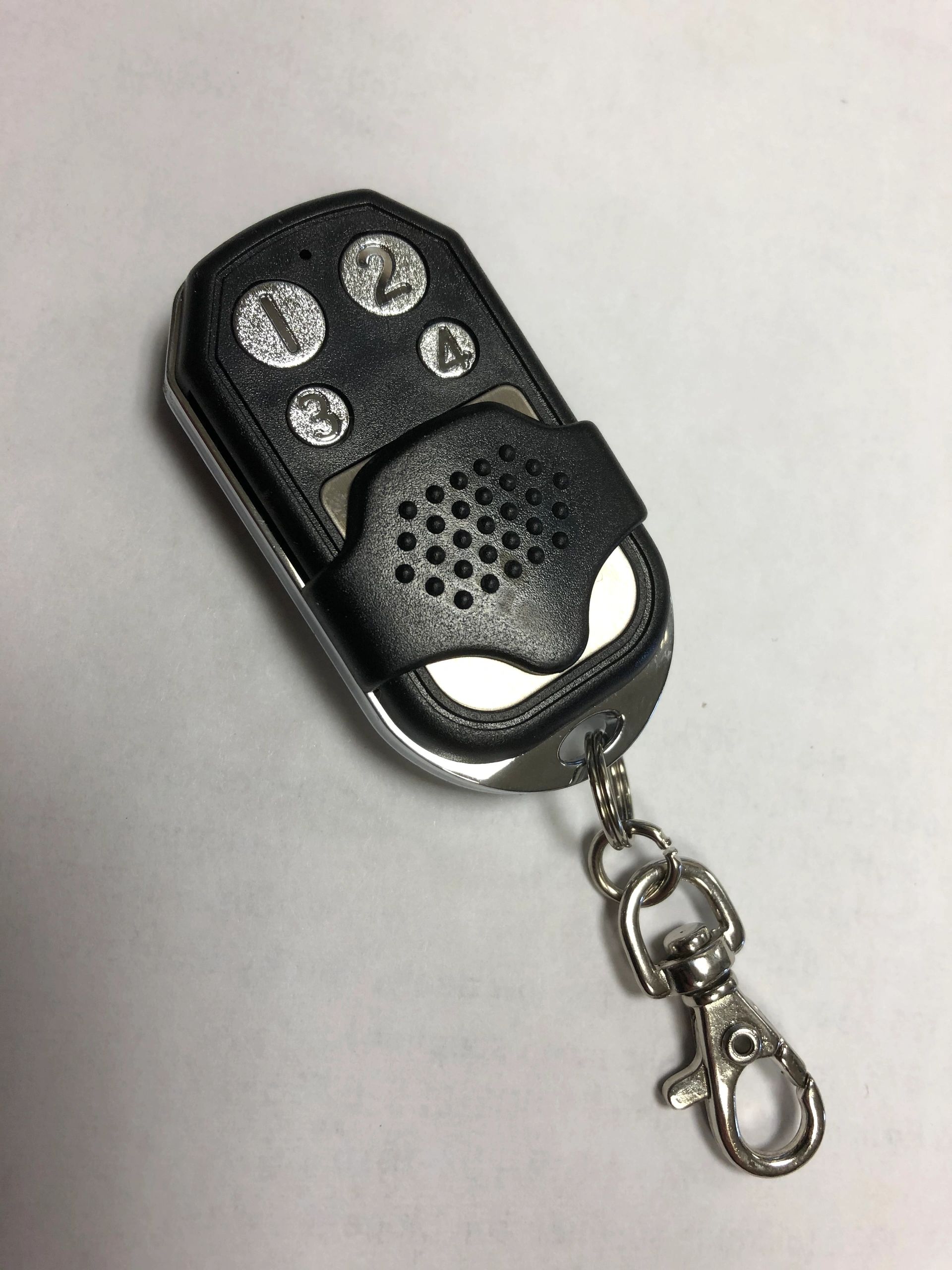 This simple 4 button key fob keeps you in control no matter what and the hidden electronics on the trailer are weather proof, so no worries down the road.
This unit was custom ordered by a customer who wanted to KNOW that he could load, carry and unload nearly anything he might run into, all by himself.
Pretty neat... suddenly, you can do all of your running and loading and unloading with no help!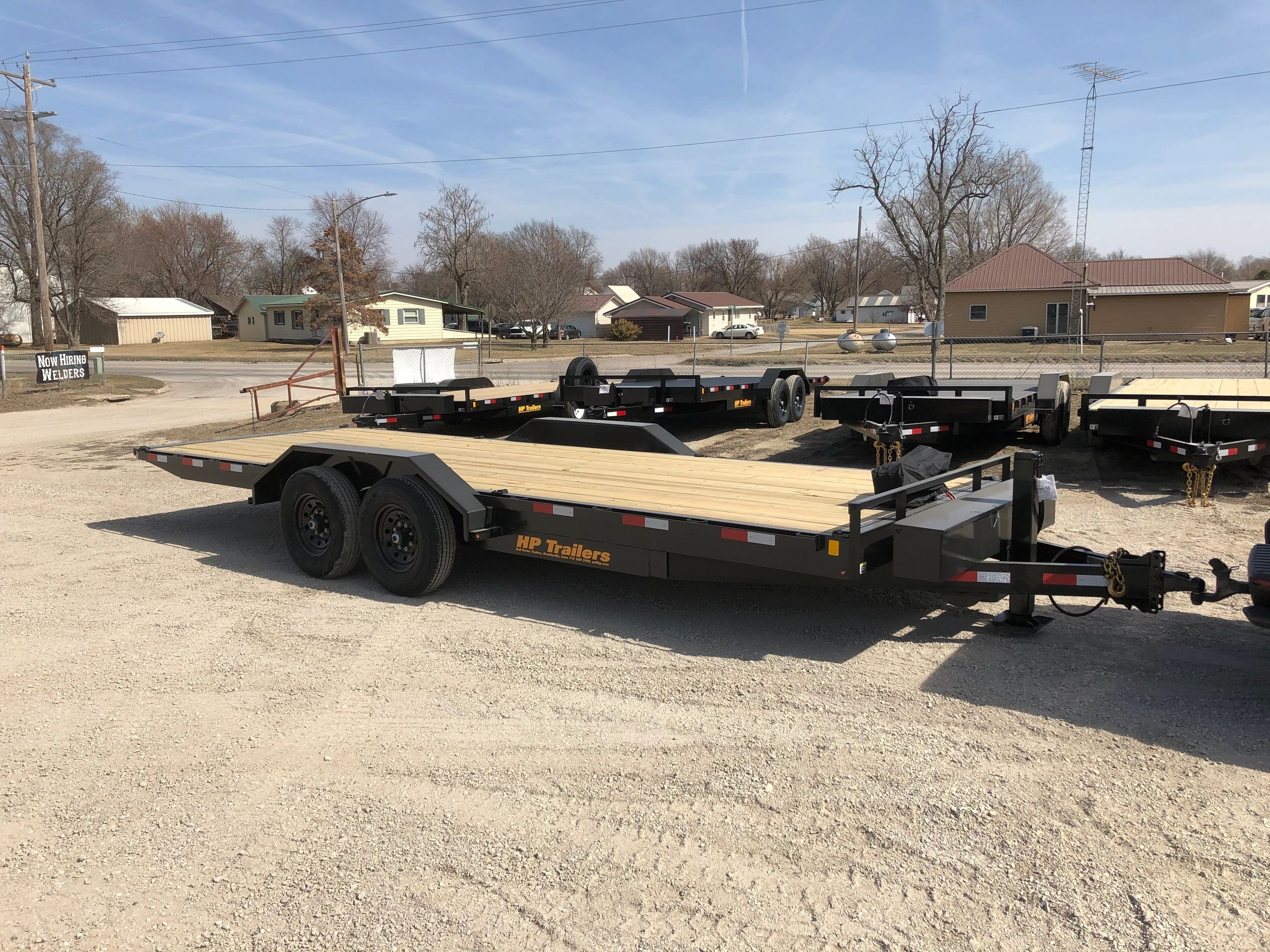 Sure, it just looks like a nice, simple flatbed trailer with 14,000lb capacity...
But, punch the button on your key fob remote and up she tilts, waiting to get loaded up.
Now, let's load up something... something dainty and expensive and something that you wouldn't want to get damaged... how about a nice black S600 Mercedes Benz? Sure... why not?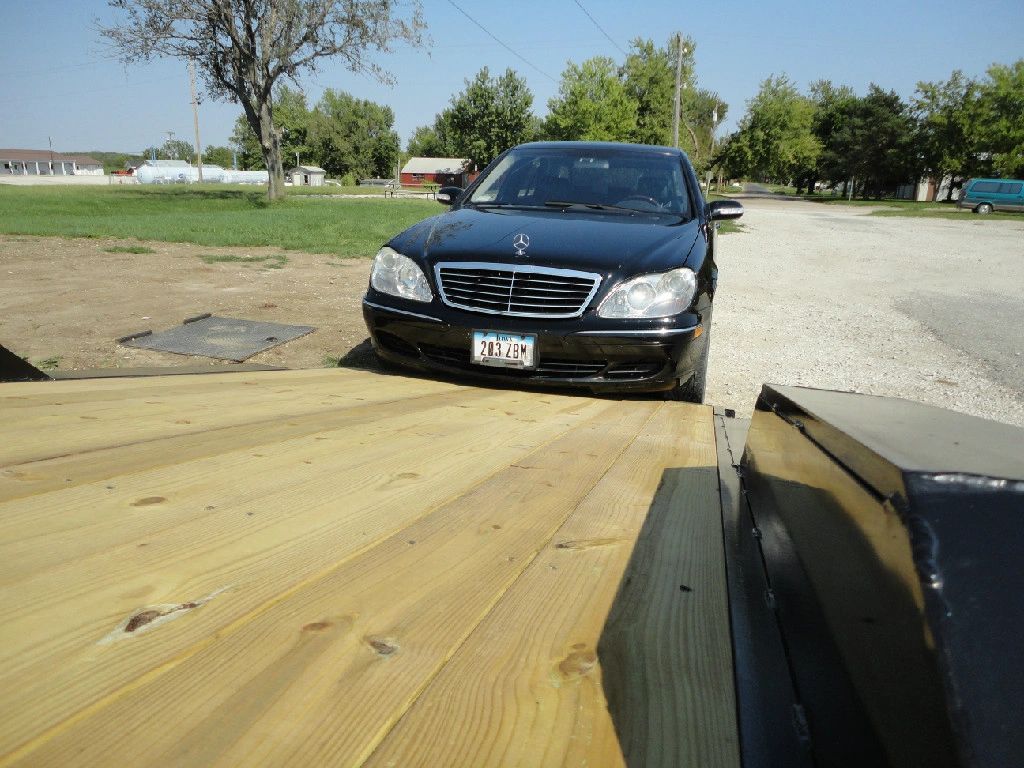 Granted, a 20' tilt with the huge 14,000lb GVWR suspension isn't your average dainty car hauler, but even this big beast just clears the way to simply drive this car on the deck... width isn't a problem as you can see.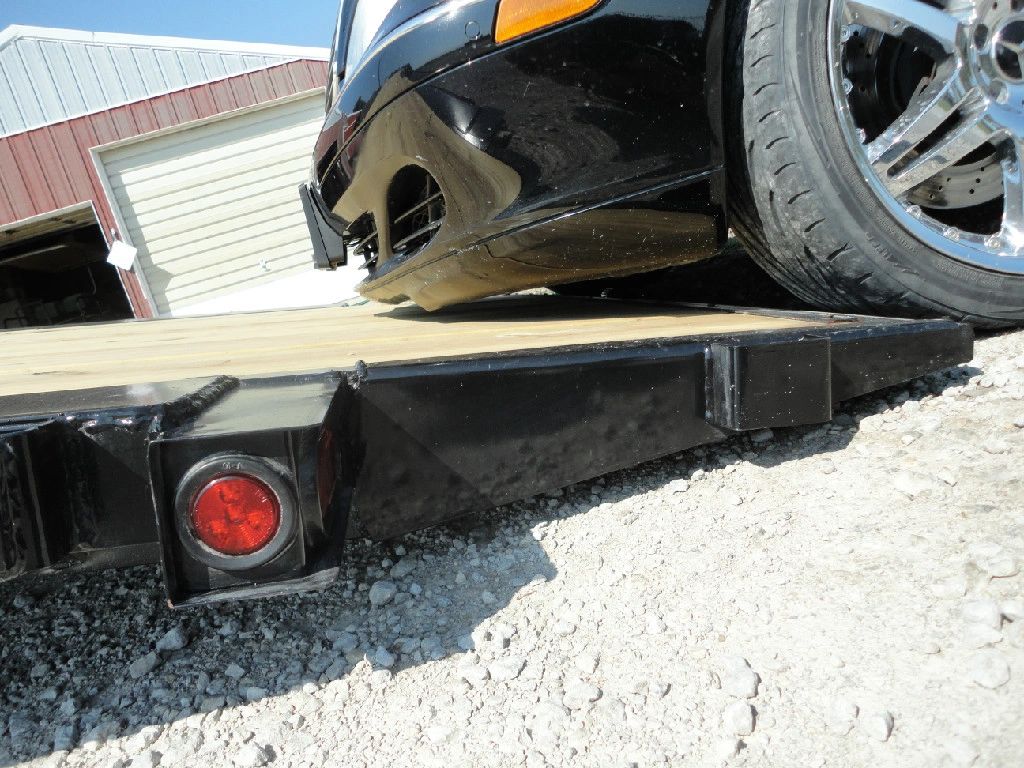 We didn't even have to scout for a loading spot... just tilted it up on the driveway and drove the Mercedes up to the deck... the nose cleared by about an inch. Perfect... if you wanted more room, just tilt down onto a curb, drop a couple of boards on the ground behind the trailer or find a good hump to load off of and you would get even more clearance that we had here. But, an inch is as good as a mile... so we drove it up and on the trailer.
Melissa did all of the loading by herself. I just stood and shot photos. When she was up on the deck, she hit the wireless remote button and let the bed down.
Even though this is a BIG car, it still had more than a few feet of bed left front and rear.
This photo answers the question everyone asks... "Will my car door open over the fender?" Well, with just 9" of fender height off of the floor, we have found that nearly ANY car will be able to open it's doors over the fenders. The S600 cleared with about 3" to spare.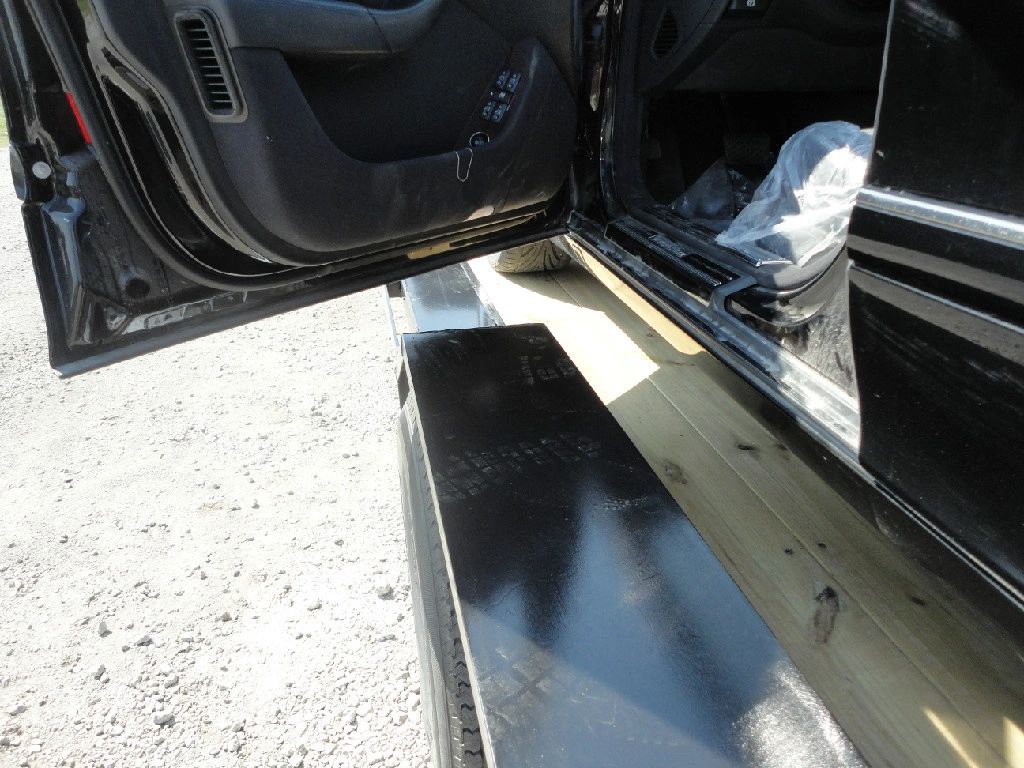 Lots of room to get in and out of the car. Nice huh?
That pretty well covers this unit... all of the capacity you would need, all of the floor space you could want, lots of run off area in the fender width floor option and with drive over fenders, there really isn't much anything you couldn't drive up on this trailer. Plus with a 9,000lb winch on board, there isn't much anything you couldn't DRAG up onto this trailer... then add in the cool remote option and you are a one man towing company for under $7500 or so.
Seriously... this might be just the coolest tool you could own in the long run!
Want more info? Give us a call at 712 589 3100
Email us at
office@pullhp.com
Back to top of this page...
Back to HP Trailers Home Page
Go take a look at our catalog with full pricing.