We love it when people simply ask an honest question.
Since we've been in the trailer business for nearly 30 years, we forget that some of the terminology used within this industry isn't completely understood by people and it is refreshing when someone brings us back to reality.
A man came and bought a new 18 M/T Speedhauler the other day and as he was getting ready to leave, he turned and asked that very question.
So, I grabbed the camera, a grease gun full of the proper Lithium Based Wheel Grease (I like Valvoline Brand VV614 or equivalent) and shot this quick 'How to grease your Easy Lube Hubs' Feature... enjoy!
AND! If you have a question you need to ask... please do so in quiet confidence. I have sold over 140,000 trailers in my lifetime and if it is a trailer related question, I can usually answer it, or know the phone number of someone who can!
EMAIL Me a question here!
What are EZ Lube Hubs and How do I Grease them?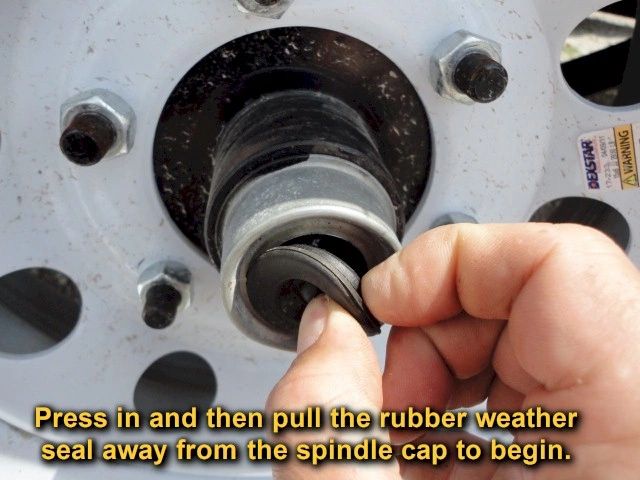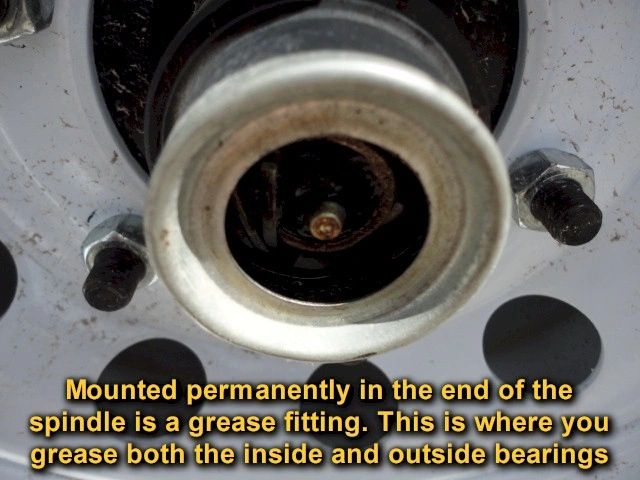 And there you have it... that is what an Easy Lube, Or EZ Lube spindle looks like and that is its very purpose. We also recommend a complete diss-assembly and bearing inspection every 5,000lb miles to make sure that all is well, but in the interim, keeping a properly loaded grease gun nearby and performing this simple task at least once every 3 months of heavy towing will help keep your new trailers bearings acting new for quite a while.
We hope that this helped you become a little smarter. Want an answer to a burning trailer question? PLEASE!! Email
Mitch
now and he will do his best to answer it. If it is a really great one, he might just feature your question and his answer right here (anonymously of course).
Thanks for visiting and thanks in advance for your business!
Craig and Melissa Hull
Stateline Trailers.
Back to top of this page
Back to Stateline Trailers Home Page