Call us at 712 589 3100
New Super Single option for
16k, 20k and 24k axles
Get super singles at no charge over tandem duals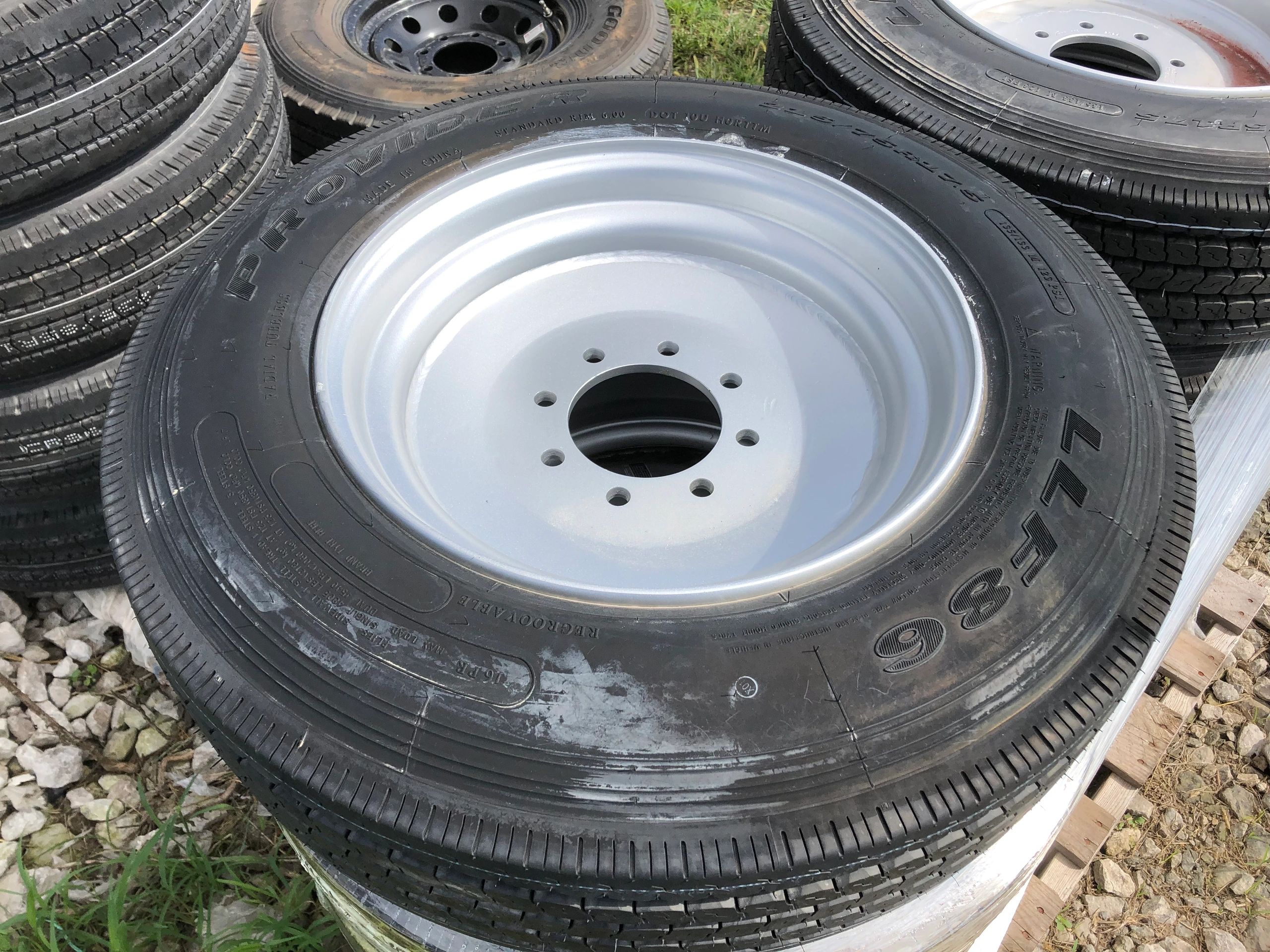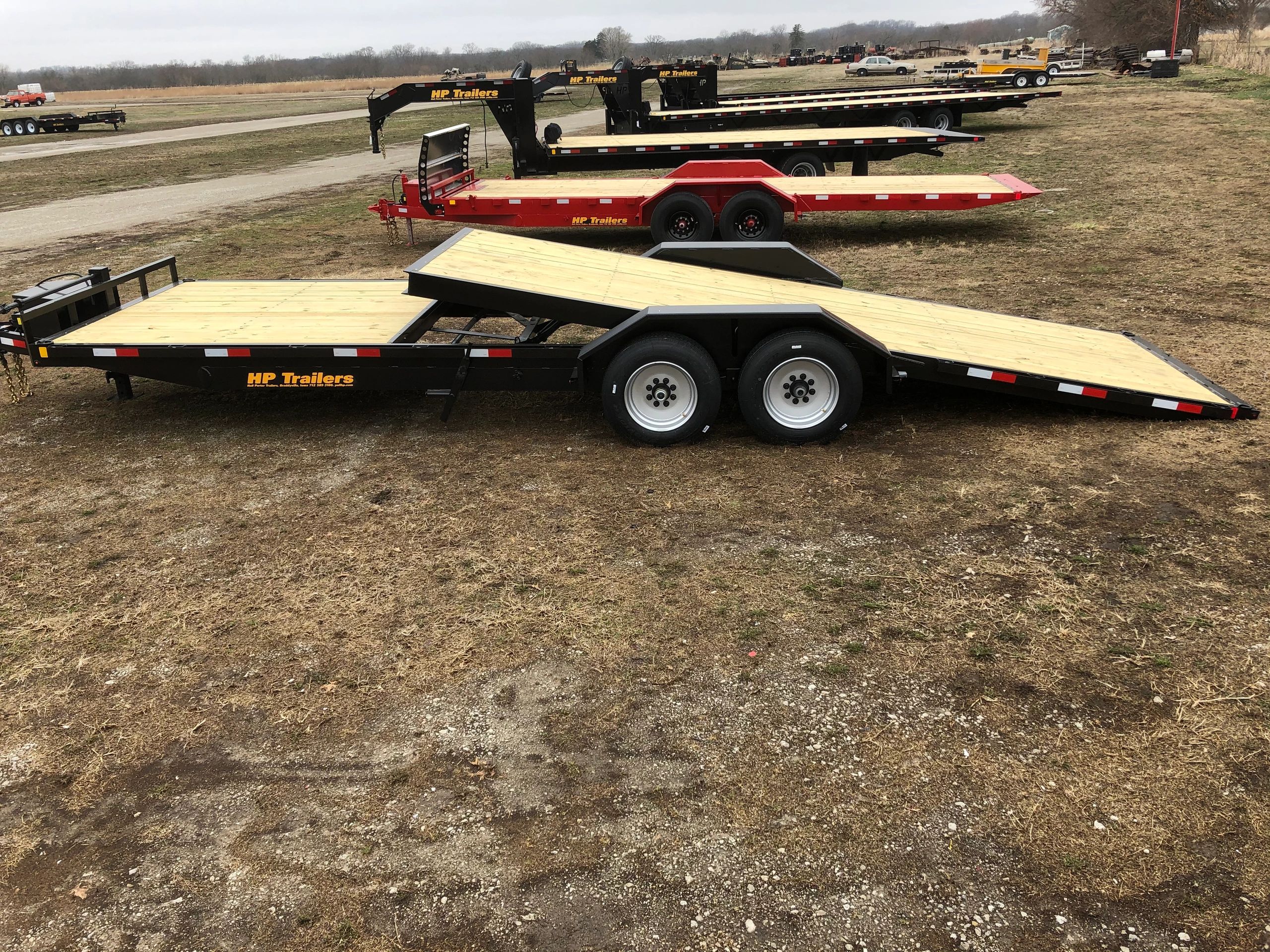 We try not to do that 'cool thing of the week' around here. Instead we choose to do the basics as well as possible and only introduce new options or features that really change the game. So, when the heretofore concept of running 'Super Single' wheels and tires on our 20k and 24k suspension trailers finally came down in price to the point it was a no brainer, we chose to start talking about it. What you see above is one of our newest 20' plus 5' dovetail Hi Deck gooseneck trailers with the optional 20,000lb suspension upgrade, giving this trailer a full 24,500lb GVWR rating.
The normal way to build the suspension on a 20k or 24k axle unit is to fit it with 8 of these steel 'bud' type wheels and shoe them with the industry standard 235/85R-16 E rated steel belted radial tires. But now you have more choices without breaking the bank... you can opt to do steel super single wheels with the super strong J rated ST235/75R-17.5 radial tires for NO EXTRA COST! Yes!
Back to top of this page.
Back to SLTrailers home page.
Send us an email