New Hours!
8am-5:00pm Monday through Friday
9am-Noon Saturday
CLOSED Sunday
until further notice.....
Popular options.. Call Craig 712 589 3100 with any questions.
or
Email Craig Here
12,000lb drop leg jack set back in tongue (BIG!) $175
Need indestructible fenders? We've got them!
Check these cool drive over fenders constructed of 10" channel steel.
Only $300 a pair
Built with 45 degree approaches front and rear, they are actually designed so you CAN drive over them if necessary.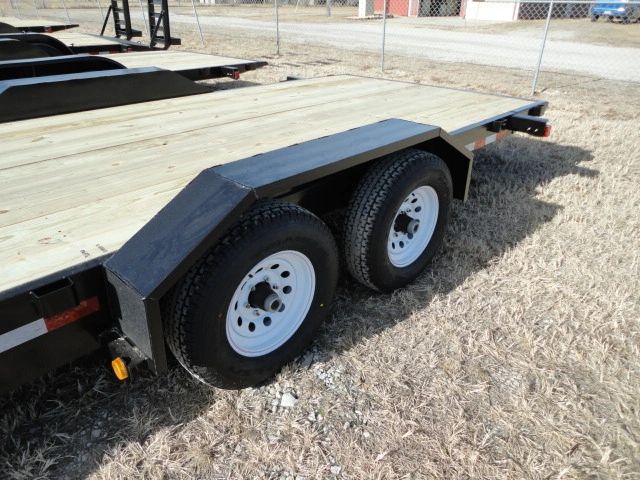 If you work your trailer hard, haul bulky, heavy items a lot or just scrap for a living, you must budget in a pair of these fenders. Once installed, your fender damage issues are eliminated!
Here are a a pair of channel steel drive over fenders on our favorite all around working trailer design, a 20' M/T Tilt Speedhauler with 9,990lb GVWR package and channel fenders. You could have one of these for less than $4,845. NOW! You'll have a money making, trouble free scrap hauling trailer that will pay for itself in about 5 loads to the scrap buyer!
Just want your fenders completely out of the way? Our removable fender option is extremely popular as well!
Watch how they remove and reinstall in seconds as Craig pops off a fender and puts it right back on in real time!
Removable Fenders, Pair ONLY $200
Watch how fast and powerful this upgrade is to your M/T Tilt trailer.. not for everyone at this price, but if you load and unload several times a week (or DAY!) this is the option you will fall in love with.
Upgrade an M/T to the push button power hydraulic tilting and lowering E/T model!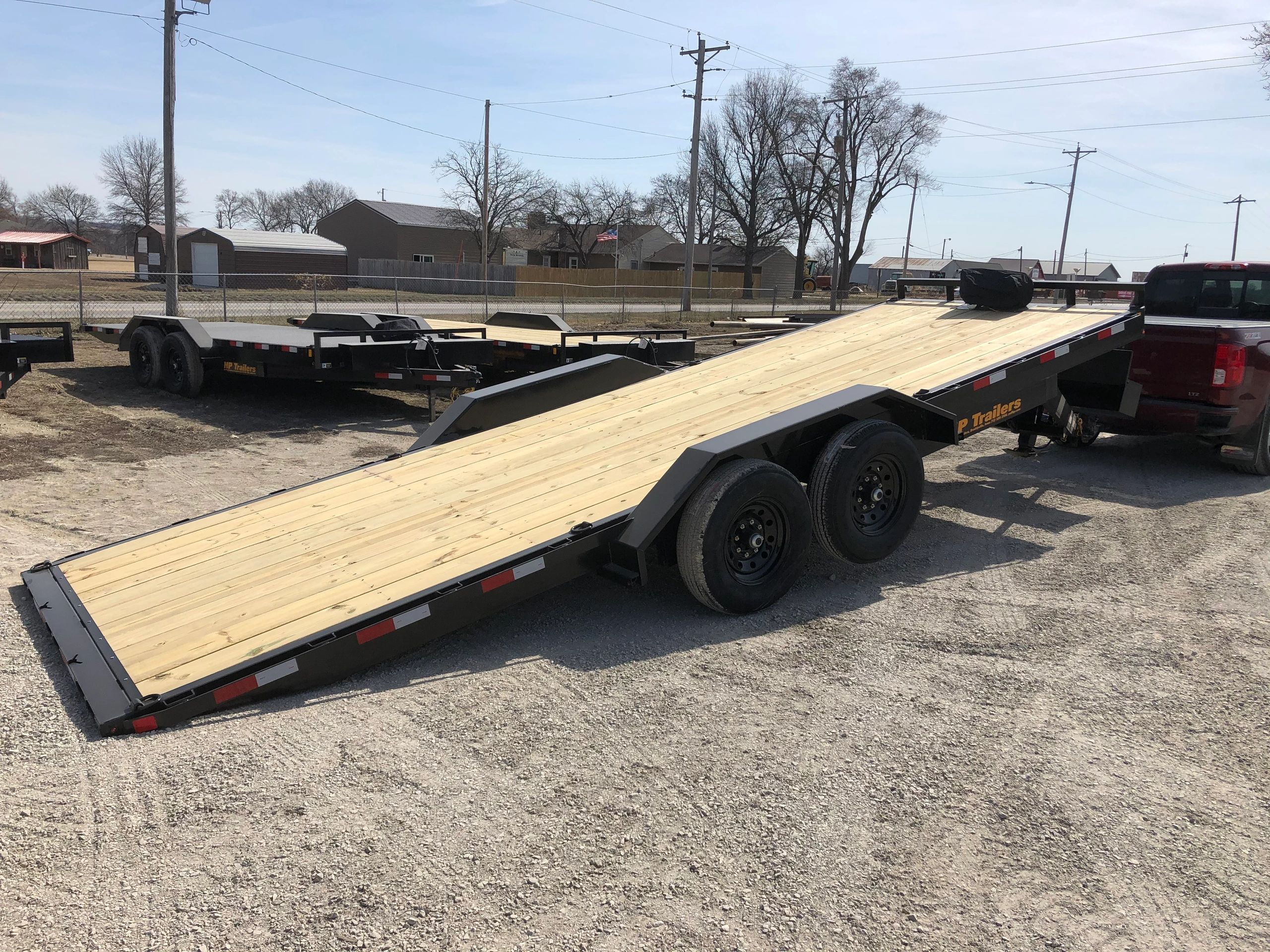 9,990lb package
Upgrade 7,000lb suspension to full on 9,990lb GVWR rating, includes bigger frames, tighter crossmembers, bigger radial tires, 8k dropleg jack upgrade and more… only $750
14,000lb GVWR package...
Upgrade 7,000lb suspension trailer to full 14,000lb GVWR package, including 14" crossmember spacing, heavier frame, heavier standard trailer jack, 235 16 ST trailer radial tires and more. $995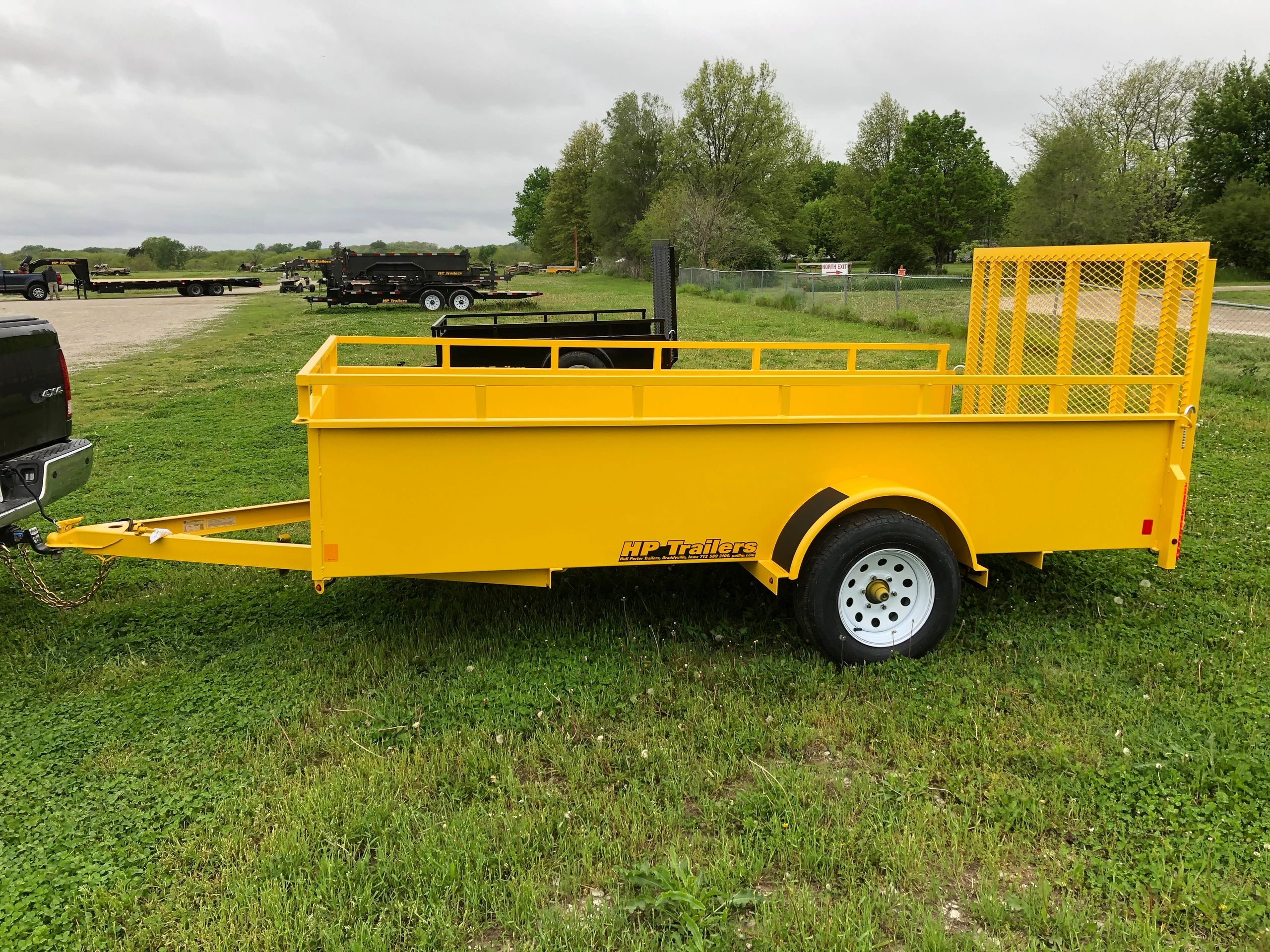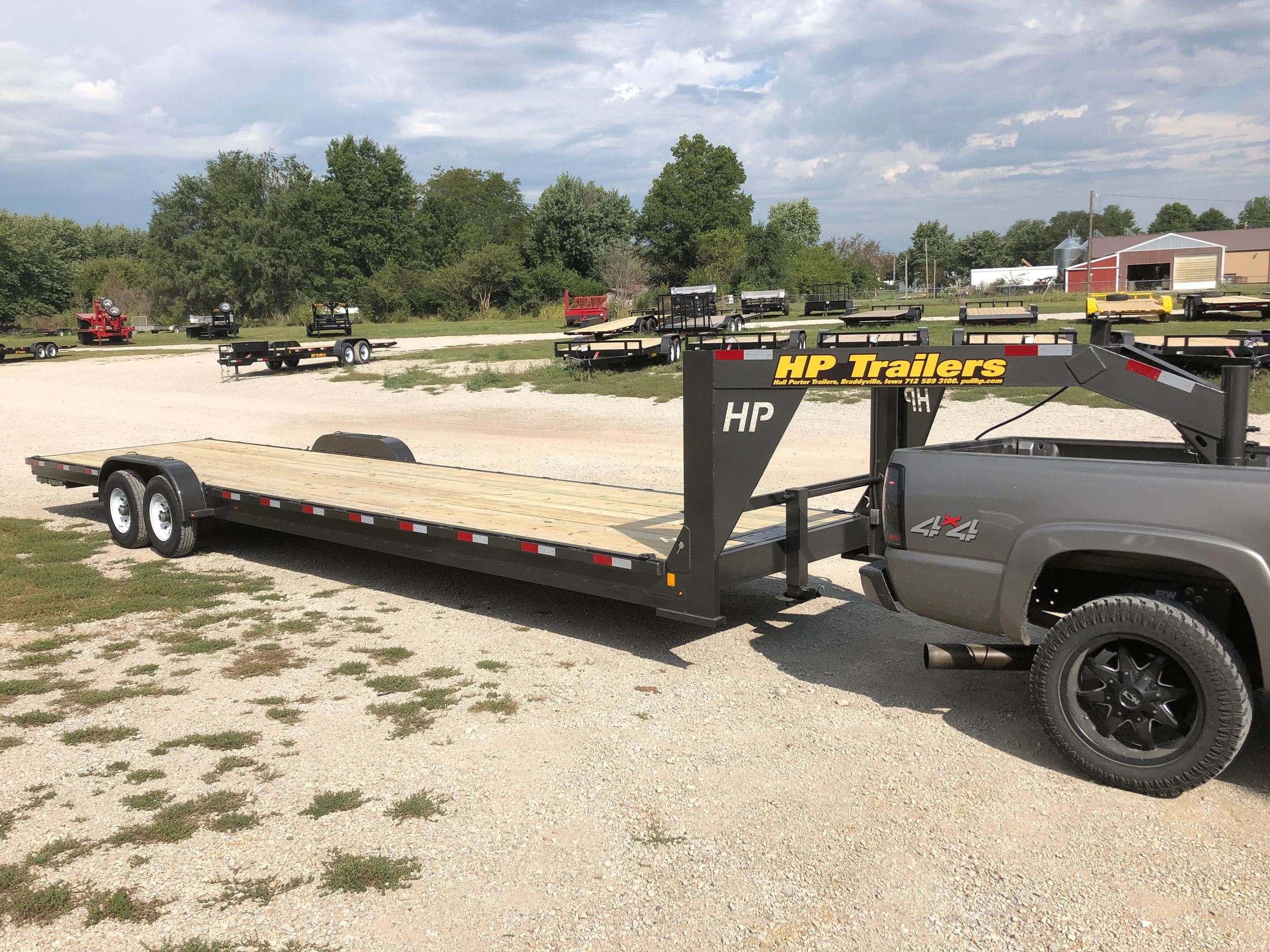 Red, Yellow, Bright Blue, Safety Orange, John Deere Green, and Charcoal Grey paint color upgrade from black $200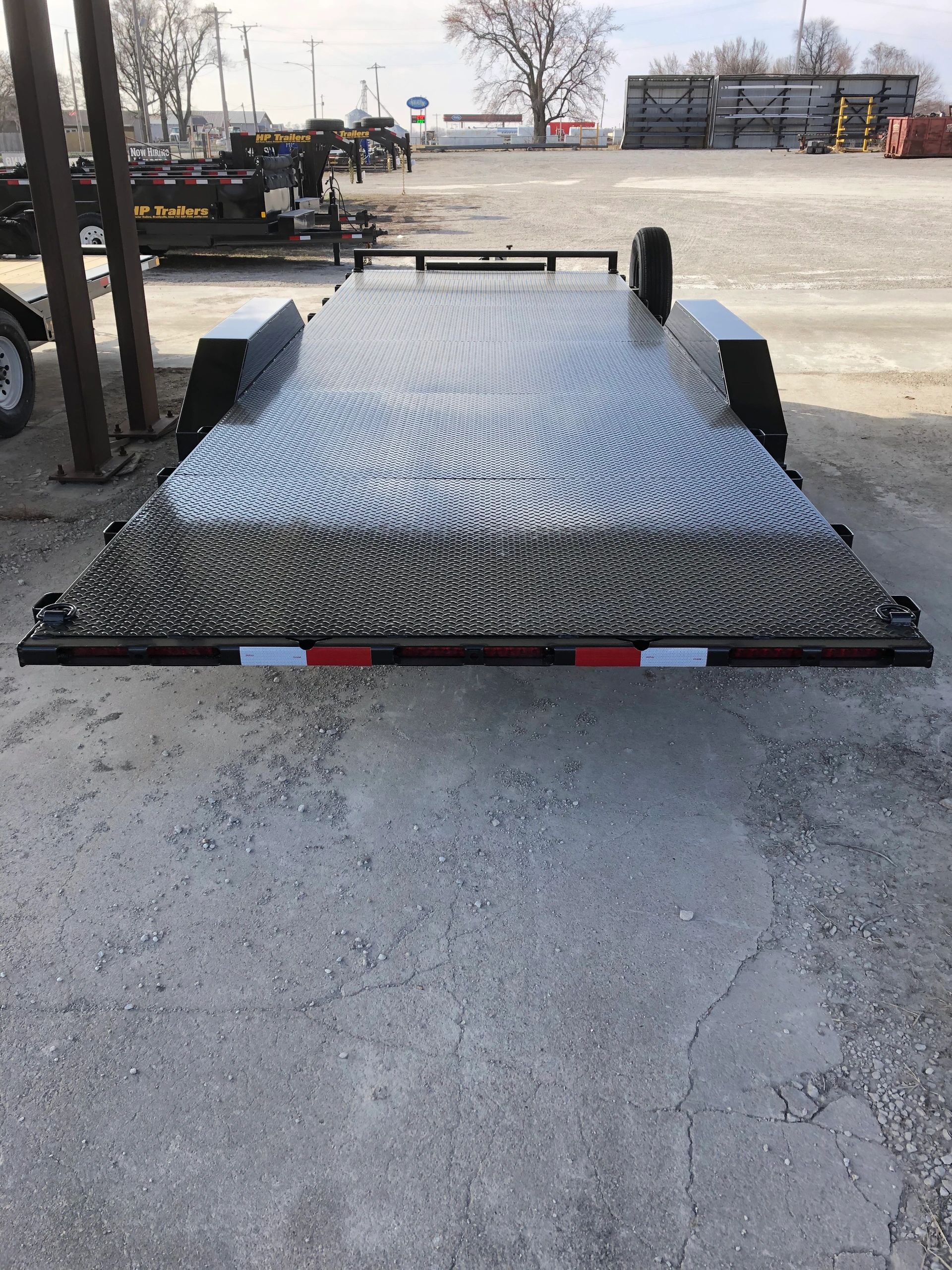 Diamond Plate Steel floor upgrade is only $55 per foot of bed ($990 on an 18' bed length trailer for instance). Full .100 diamondplate steel welded down to gridded cross members and stringers to make for an incredibly strong long lasting floor.
NOTE: ALL HP Trailers come with a 90 day nose to tail parts replacement warranty and a 10 year frame and floor warranty. The ONLY things not covered by any warranties are wheels, tires and paint… (for pretty obvious reasons!)
As always, this one page sheet is the tip of the iceberg when it comes to our available models and options. Call Craig at 712-589-3055 to have ANY trailer you are looking for specified and quoted right over the phone.
All prices are ACTUAL out the door prices. No doc fees or hidden charges. All prices assume Cash on hand pickup.
Back to top of page
HP Trailers
home page
I want one!
©2011 Stateline Trailers. All rights reserved.
Phone 8am-5:00pm Monday to Friday, 9am-noon Saturdays and closed Sundays 712-589-3100.
Here's our complete 'Cheat Sheet' with prices and options to get you planning ahead.
Page 2 Below.... we do so many different options that it just might blow your mind... call us if you don't see it.
712 589 3100
Bulldog coupler- $85