We're here answering the phone and doing business from
8am-5pm Monday-Friday
Saturdays, from 9am until Noon.
CLOSED Saturday afternoons and Sundays ALWAYS
(Hey!! Even we need time off!)
~ Thanks, Craig and Melissa.

CALL for pricing on these models!!!!
712 589 3100

Big Deck Capacity in a lighter GVWR rating?
We can do that!!!
Introducing the LHD series.
How much? Just take our std HD flatbed fender trailer price and add $1,200 to make it a hi deck model. Simple!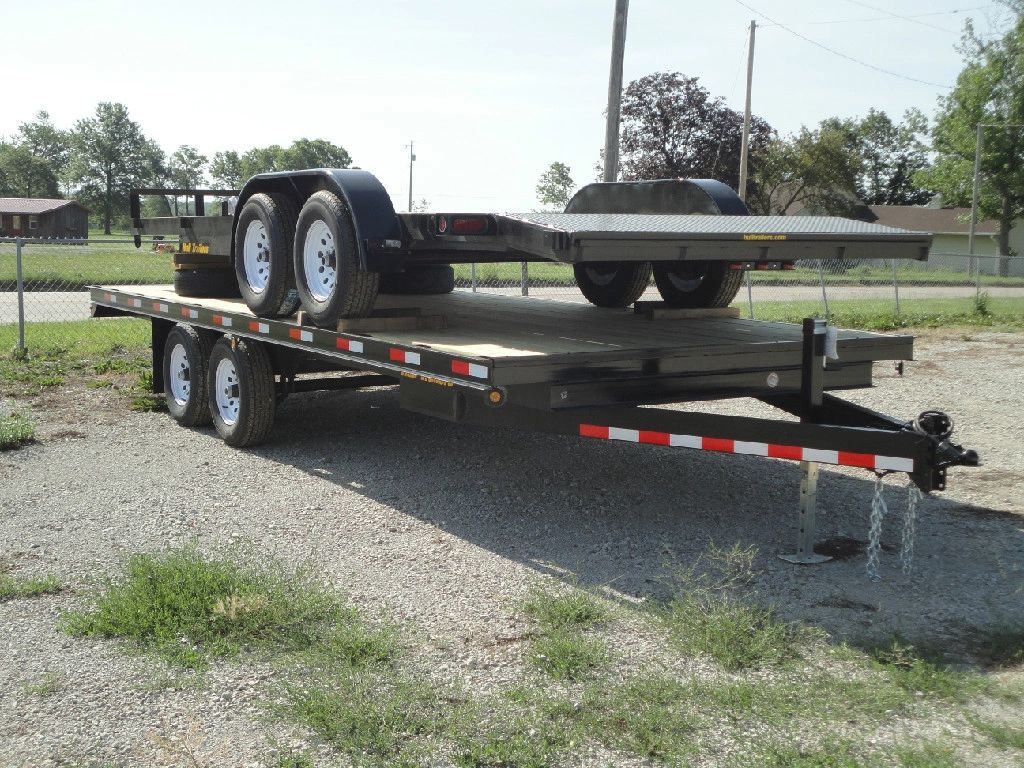 Caught before it left, they'd already loaded another trailer on top for the customer, but we wanted to give you a visual clue of the new LHD model.



This is the 18' LHD with optional 9,990lb package, no dovetail and the adjustable height coupler option up front, everything else on the unit is std. equipment.



This photo gives you a perfect example of the dimensions of these beds. That is a 102" wide overall trailer sitting on top of the deck of this LHD model. LED lights are std too!



Channel steel outer rub rails with multiple stake pockets inside give you tons of tie down possibilities and it comes std on all models, as does the 10 year frame and floor warranty and a 90 day nose to tail parts replacement warranty!



Shown here is the optional 9,990lb GVWR upgrade with CGI hubs and drums, Easylube spindles, 4 wheel brakes and the bigger ST225/75R-15 8 ply rated steel belted radial trailer tires! Nice setup!

Have a question?
Or call us direct at 712 589 3100

Back to top of this page.

Back to HP Trailers Home Page.