$335 locking diamond plate storage box!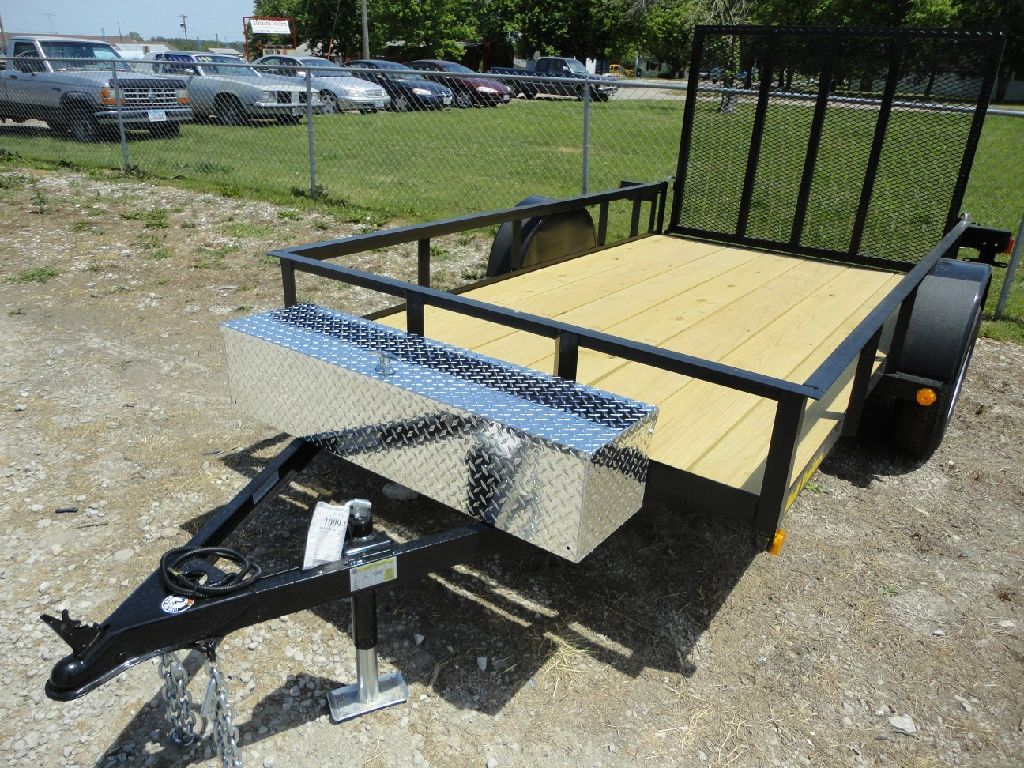 Wow! I really mean WOW! What a Spring we are having!
Unbelievable call volume from you guys daily, custom orders, sales off the lot and it just keeps coming!



God Bless you all and thanks for the business!
Craig and Melissa Hull and Kenny Porter.
Hull Porter Trailers.
712 589 3100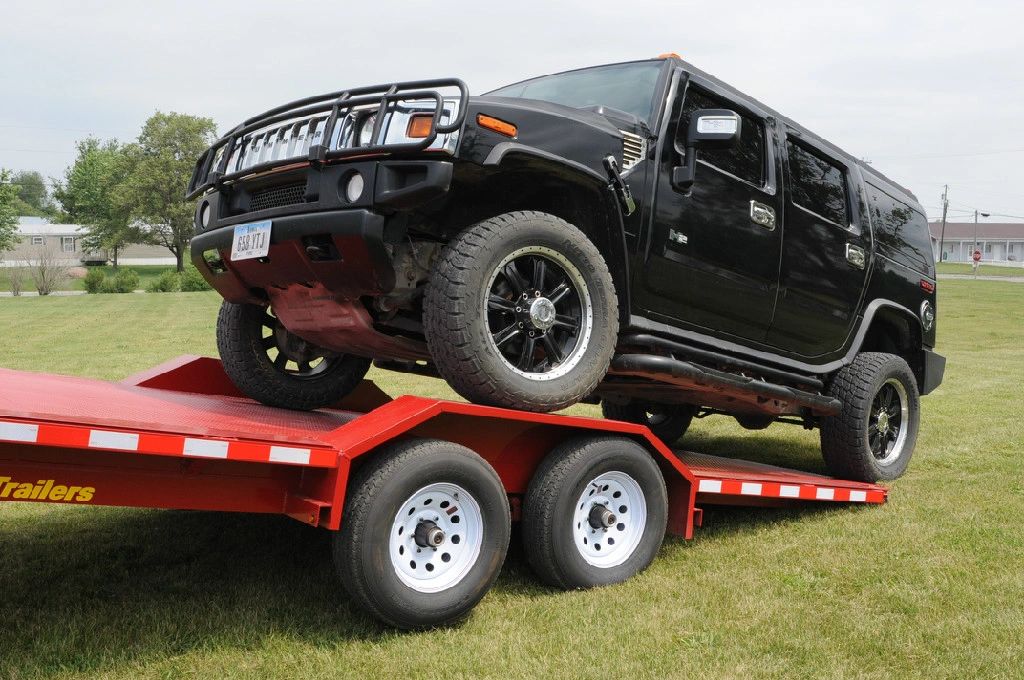 New Channel Steel Fender Page... you want tough fenders?
We GOT tough fenders.

What does Craig use for a trailer?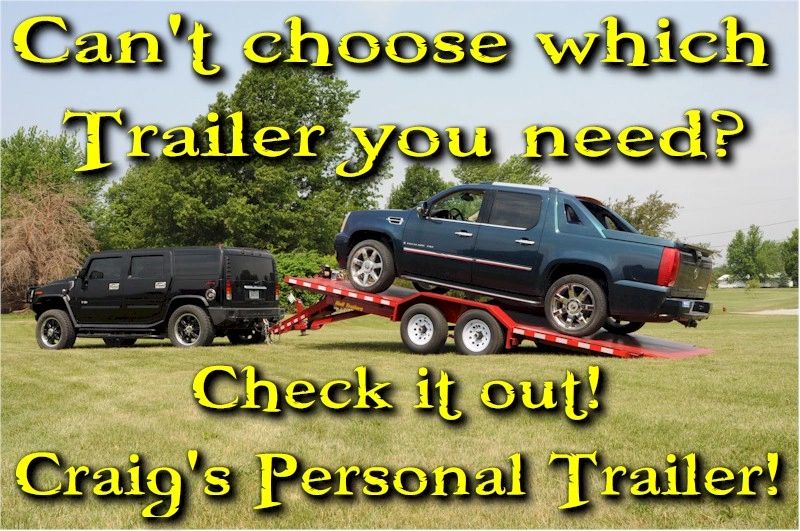 How about a REAL Man's Bobcat Trailer? Check out this feature on the 21,000lb triple axle Bobcat trailer option!

Oldy but a goody below... read and enjoy!

Monday April 23rd, 2012
from Craig's computer.

Yes, even we '7 days a week' people sometimes take a break! Melissa discovered last week that Mr. Jimmy Buffet, king of the Parrotheads was coming to play in Kansas City Saturday night. So, in the interest of marital happiness, we shut things down Saturday at Noon and took off for the big city. Great show, with probably only 12 seats not taken in the entire giant Sprint Center Auditorium, but those we NOT the highlights of the trip.

The biggest highlight was getting the thrill of a FREE Jimmy Buffet show BEFORE the Jimmy Buffet show. Let me explain...

Momma and I stopped in and grabbed our Hotel room on the north side of the city, knowing full well that we would not want to drive 3 hours home after the concert that night. After that, we ambled the old four door on into central KC, snagged a parking spot in the garage next to the Sprint center and walked a block down to a place known as the Kansas City light and power district. Very cool place packed with clubs and bar and a huge central courtyard. Since it was a Jimmy Buffet pre-show crowd, it was packed with Hawaiian shirts and vendors everywhere, plus a band we had never heard of was setting up for a free show.

We bought the required $9 beers and prepared to watch a little music, when all of a sudden, on stage walks... JIMMY BUFFET! No kidding. He was friends with the band and said that he would do some songs for us here... and he did! A full hours worth of full on Jimmy Buffet music, by Jimmy, for free right there, right then.
Kind of made me wish I hadn't paid for the concert tickets...


(Phone camera photo of Jimmy doing the free show before the paid show)

After the show, we crawled back to the Hotel, got some sleep, got up, headed back North and here we are... back at the grindstone. Right where I LIKE to be. Now, time to catch up on about 59 missed calls and get things back up to speed.

I guess I wrote this as a reminder to all of my friends and customers... take a day once in a while, even if it's a long while. We all need to go off, have a drink and be surprised by something once in a while.. it makes life more interesting.

New Model Release!
Electric Tilting Hi Deck trailers!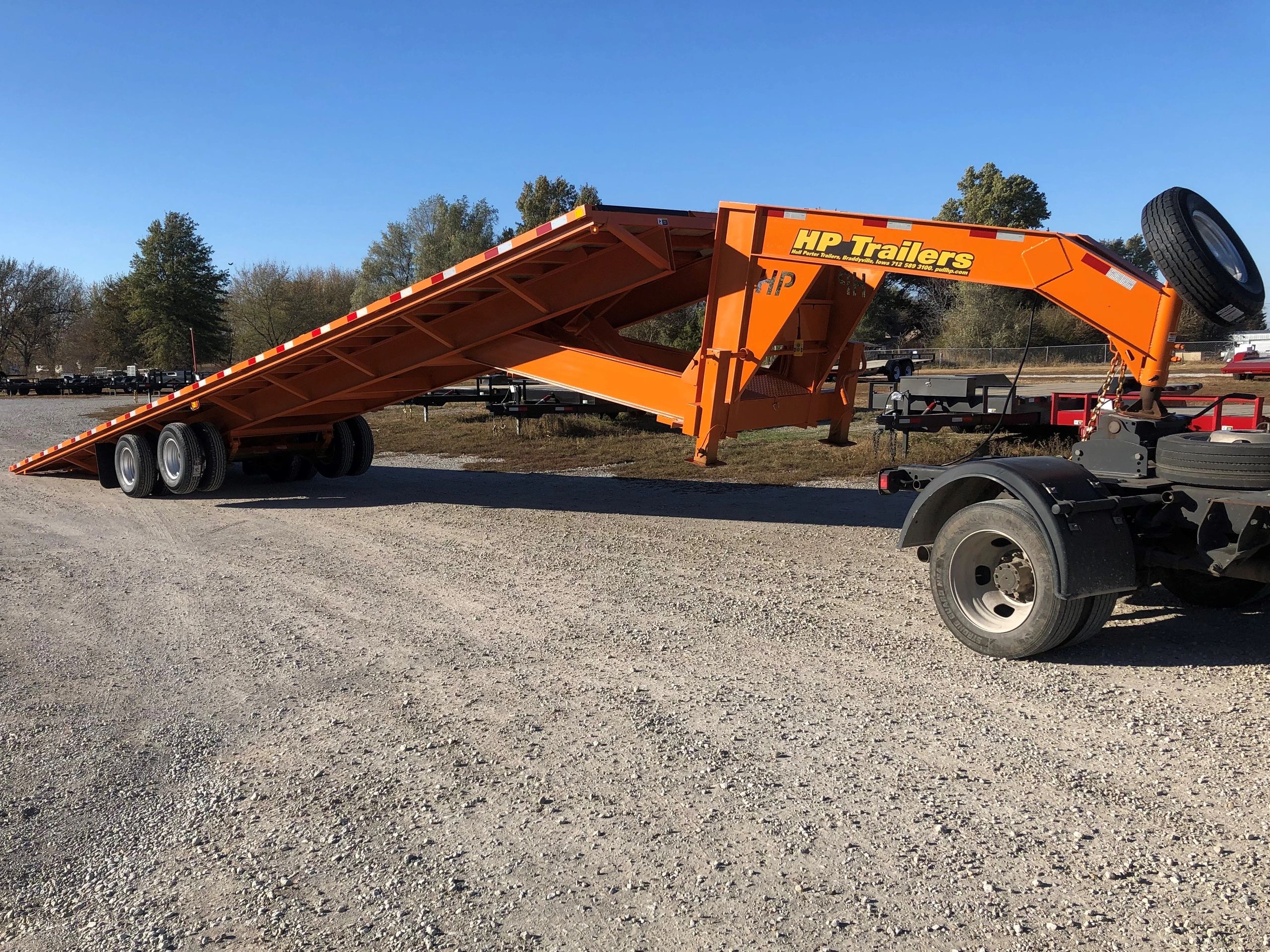 Available in lengths from 24-44 feet and in 14,000lb, 20,000lb tandem dual, 21,000lb triple axle and 24,000lb tandem dual suspensions! Check out the feature on this 44' tandem dual 20,000lb GVWR model! Click Here.

To say that we are smoking busy is an understatement. At times, I need to just sit the phone down and walk out because my ear lobes literally HURT from talking on the phone. Don't get me wrong, I love being busy, I'm just relaying the importance of leaving a voice mail. If I don't answer, it is because I am probably two calls deep when you called. Just leave a name and number and I WILL get back to you.

So, you need something with a little this or that on it and you wonder how long it will take. Right now, if it isn't too special a trailer, I can still snag one of my build slots and get something out in about 5 weeks, unless it's a hi-deck, dump box or something super special. All I get is $500 down and balance when I have it sitting on ground and you come to pick it up.

Our ongoing demand for dump box trailers has just made things worse, lead time wise. We are now at 8 weeks on a new dump box at minimum and every one we could get your hands on before then has been claimed as sold with a deposit. I did have one gentleman who just couldn't wait any longer and begged to be let out of the order, which I usually try to avoid... since his order has already caused us to miss a sale to someone else in the past. But... a man walked in my office while I was on the phone and he flopped down $500 saying, "I'll take his trailer."

That kind of explains how things are going around here lately. In the meantime, we sell out inventory almost daily but try to get new stuff in all the time. All we can say is, if you need one, call us.

We do our best to keep some inventory on hand and always invite you to call and see what we have laying around, or get a new custom unit ordered asap. The sooner you do it, the sooner you'll have it and the faster we can help you solve at least one problem.

New notes about the site and our company....
Check out the new feature in Cool Custom Trailers for this 28' M/T tilt built to carry a mobile saw mill for our new friend Carl from Michigan!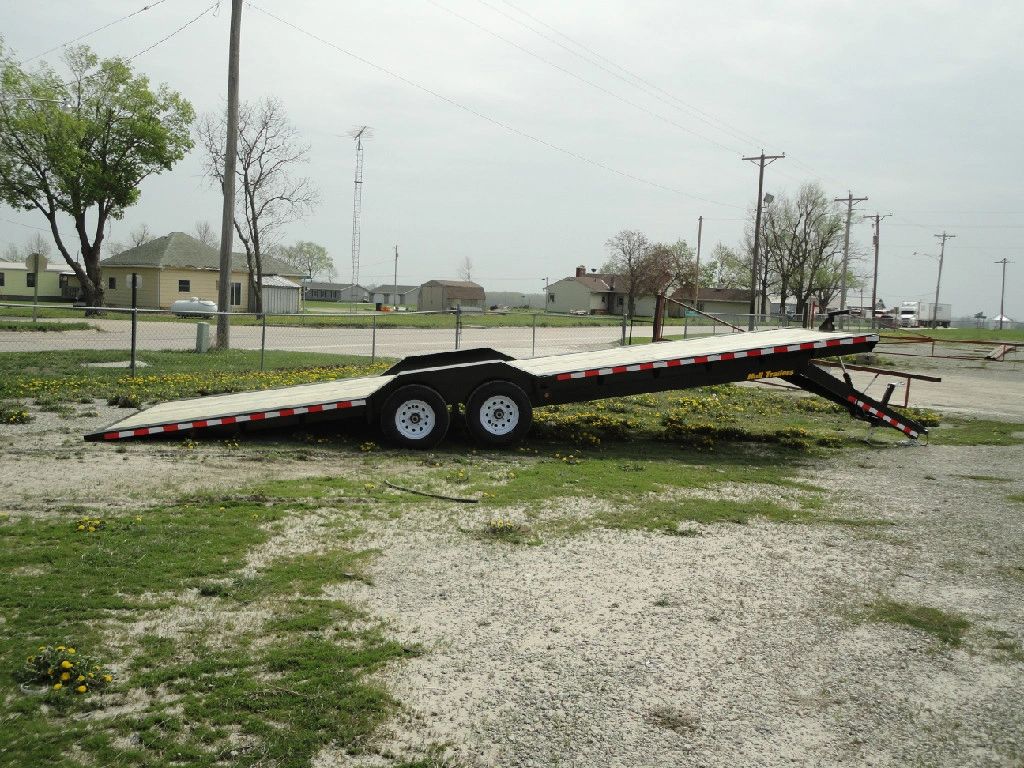 And this neat feature on an 18+2' dovetail gooseneck 14,000lb GVWR bobcat trailer built for my old friend Brad Thomas of Coin, Iowa.



Craig did some new photos on the single axle utility pages you might want to see....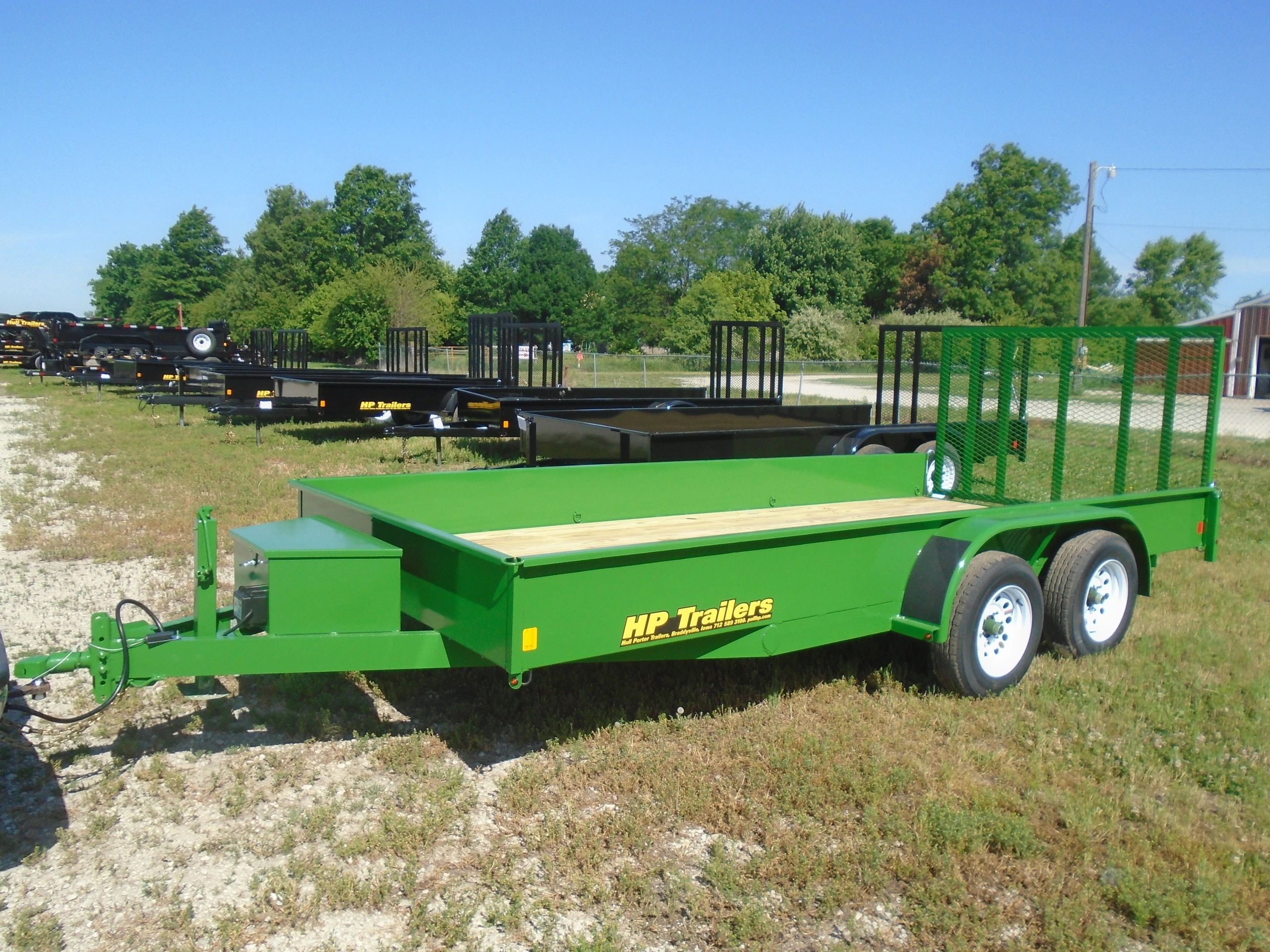 Like we said, it's been one heck of a decent year and we can't wait for more happy customers going forward! God Bless and have a good year!

Other cool stuff......

Custom Trailers are BACK!
The trend for not buying off the rack is fast returning to the trailer industry and our friend Lance was of that thinking when he had us build this monster unit to carry his and his fathers pulling tractors.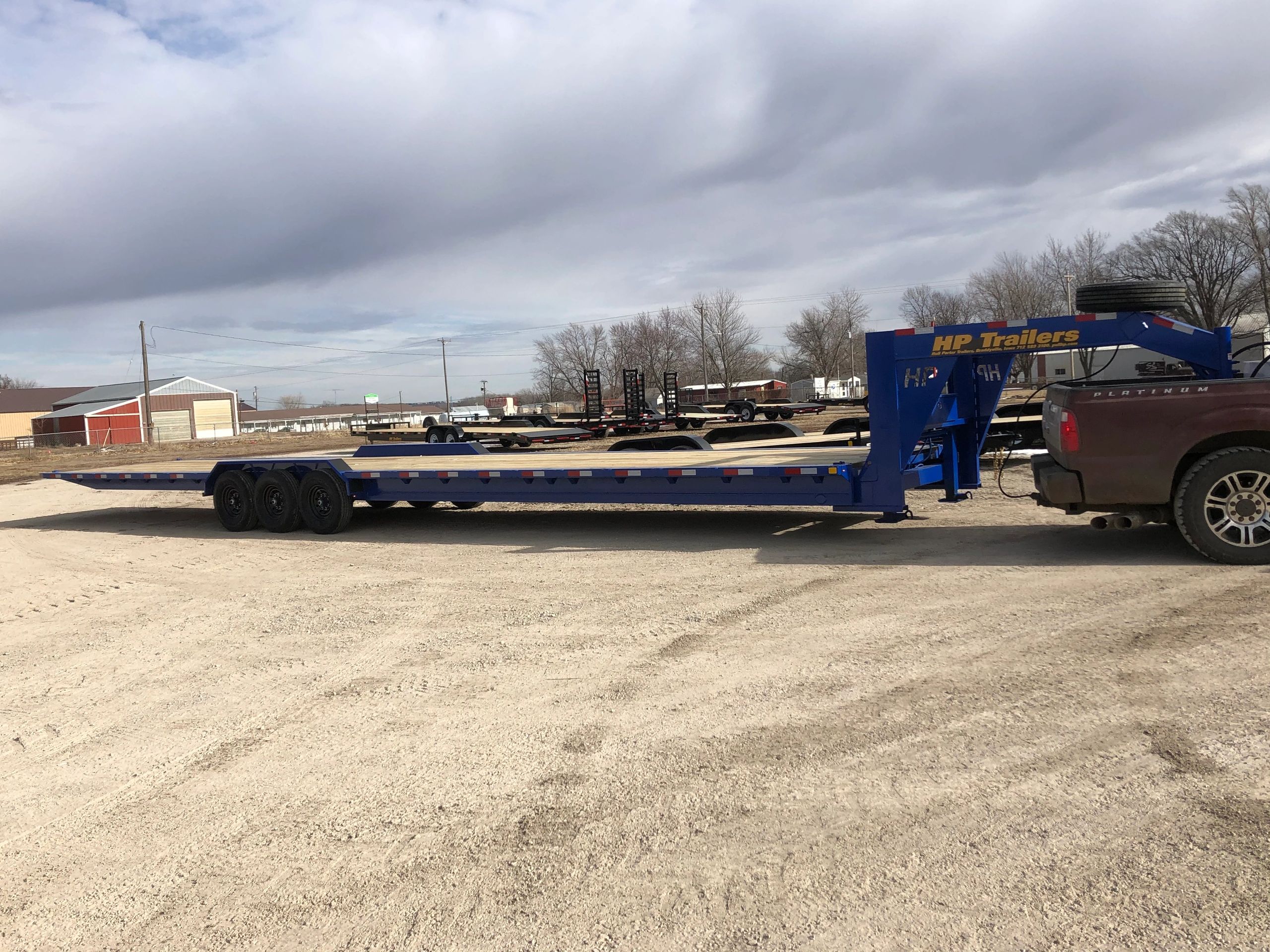 Want to see more of this unit? Click on our Cool Custom Trailers link and see all of the photos!

Want a Dump Box?
We are told that we will only be able to get about 500 units for the entire year! At best, that means that we will get 2 a day! Since we have been taking orders in the magnitude of about 3 a day, you better hurry if you want yours before spring gets here.

Want an M/T or E/T tilt
Annual limit for supply is about 1,000 of them this year. So... you want one? Get to hopping!!!

As always, everything has a limited supply and we are not trying to 'Franklin Mint' anyone here with false rarity claims. We are just trying to be honest up front and give you good information to go forward on. Overall, when we started forecasting for 2012 way back in the fall of 2011, we foresaw a maximum supply of 2000 trailers and we weren't worried. But NOW.... since you all have found us and our orders are swelling daily, we thought it might be a good time to spout up and tell you that we HOPE 2,000 units total will be enough to supply all of your needs this year!

To be safe, get it coming now as we are and always will be a first come, first served kind of business!

If you are here for the first time, we thank you for coming to see what we are up to and if you are a returning customer, welcome back and enjoy!

God Bless and take your time looking through the site.

Craig and Melissa Hull and Kenny Porter.
Owners,
Hull Porter Trailers Company.
302 HWY 71
Braddyville, IA
712 589 3100

want to email us?
Send it to
office@pullhp.com
Thanks for visiting and don't spend too much money on your next trailer..... you just don't have to any more.
2 Kings 18:7