Reach us at our Braddyville office from 8-5pm Monday-Friday and 9-Noon on Saturday.
Closed Sundays
Closed most major holidays and holiday weekends.
Phone direct 712 589 3100
As a part of our ongoing effort to provide a comprehensive set of trailer solutions, Stateline Trailers offers excellent Gooseneck Dump Box Trailers. Each unit is meticulously manufactured with the best materials. For hauling soil or gravel or any other material, Stateline's dump boxes are an ideal choice.
* 10 gauge hard steel 'drive over' fenders std!
*20% bigger hoist now std!
* 100,000psi super high tensile steel hoist material std!
*Super duty 7 gauge steel floor now std!
Seriously! And we still kill everyone on the price.
12' Gooseneck Dump Boxes Complete only $10,220
14' Gooseneck Dump Boxes Complete only $10,420

16' Gooseneck Dump Boxes Complete only $11,100
If you are serious about getting a dump box,
our gooseneck models will be up to the task!
What do they weigh?
12' Gooseneck Dump Trailer empty weight is 3720lbs
14' Gooseneck Dump Trailer empty weight is 3920lbs
16' Gooseneck Dump Trailer empty weight is 4290lbs

How much weight can it lift?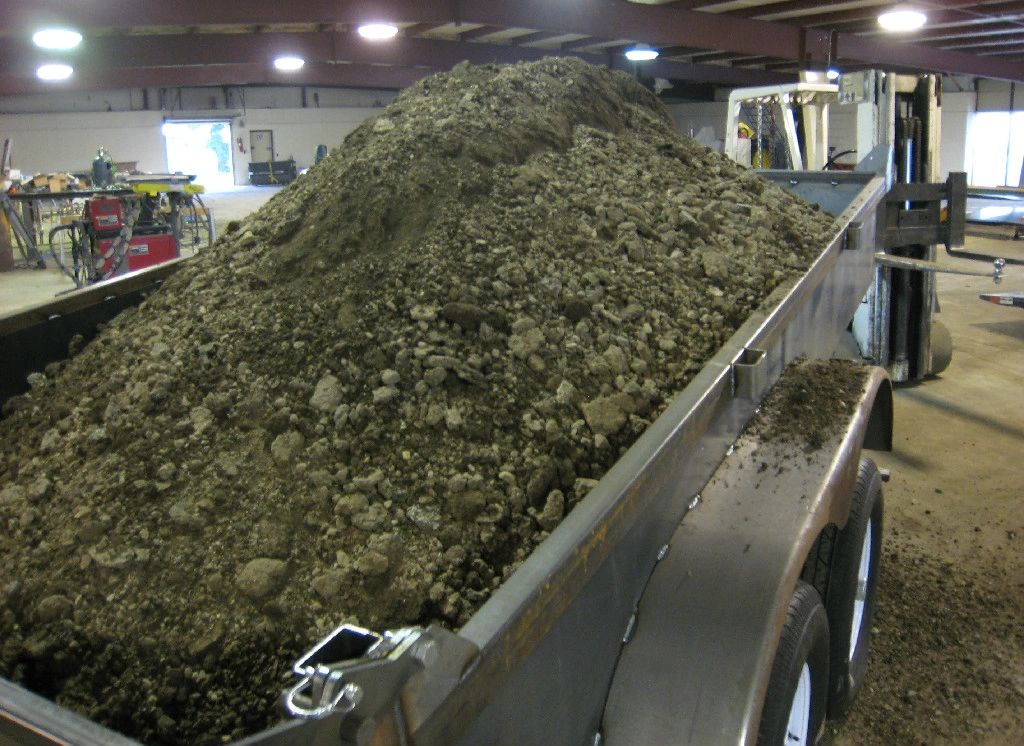 We've tested it and our customers have tested it. A 14' bumper pull dump box could lift and dump 12,000lbs of rock with no issues. So, if you want a trailer that can lift what it should, this is the one for you.

New 16' unit with 16,000lb wide spread axle and hoist upgrade... pretty beefy!

Check out the new gate and tail lights for 2018 as well... vertical thinline LED tail lights are now std along with a full tube cage perimeter gate frame and greasable billet still door hinges... it's just a real serious series of updates!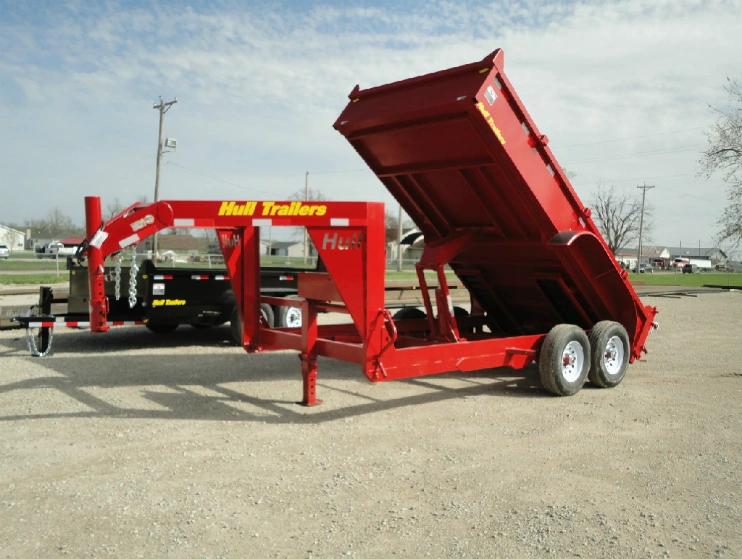 NOTE!!! All units now carry the larger 750 amp hour battery at the same price... why? Because we're buying so many that they lowered the price on the big battery and we just passed it on to you. ~ Craig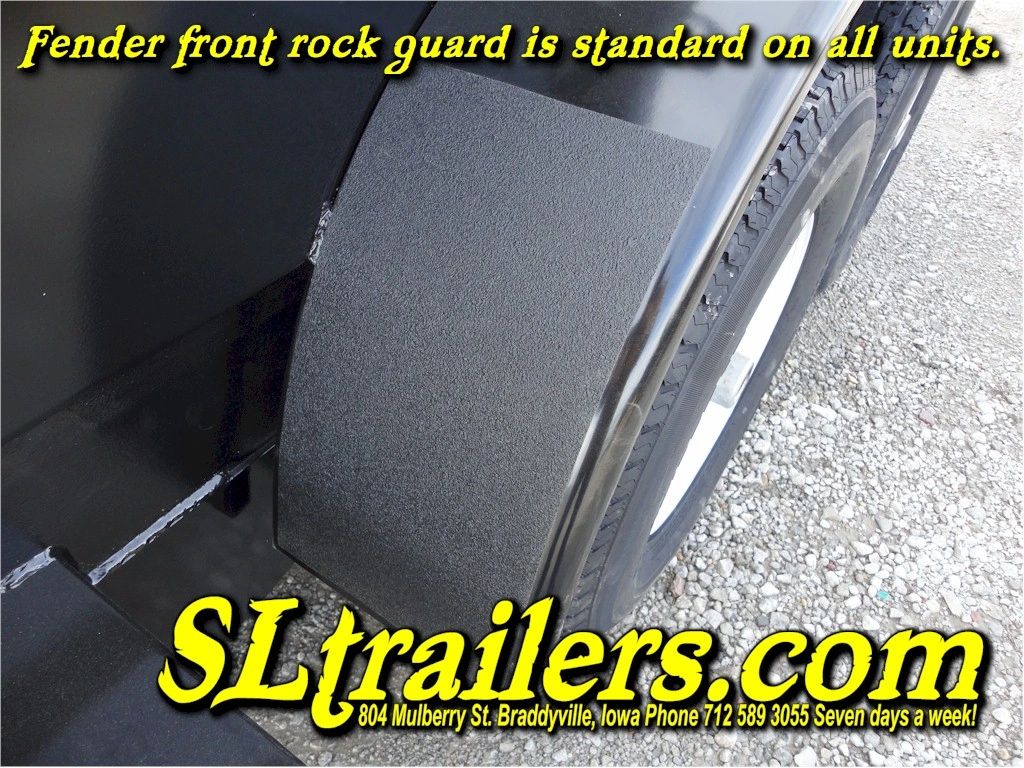 Note from Craig... Yes, that is a small piece of welding wire that was not pulled off before this thing got the BTXE coating put on... this is not a polished show unit. This is what we build every day. Isn't it nice to actually see what you will REALLY get, instead of some 4H blue ribbon winning hairsprayed show steer?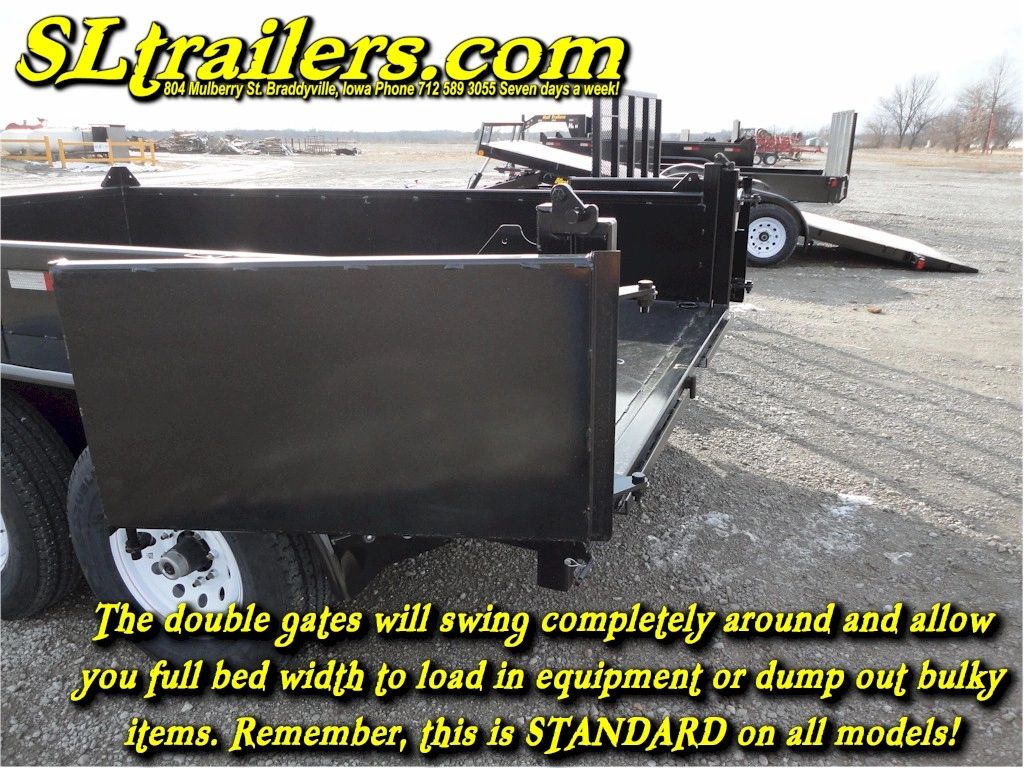 Yes, yes... I know these aren't dump box gooseneck photos... but the ramp system is identical (and it was sunnier when i shot these!) ~ Craig
Imagine that! We make it so you can load your equipment AND tie it down. You'd be surprised how many companies don't put these in their trailers. Yes, they may grab a stick or a little rock now and then, but if the DOT man pulls you over and you don't have your skidloader tied down to some proper D rings... well... you get the rest.
Want different colors? Red, Yellow, Blue, Green, Orange and Charcoal Grey are all available for a $200 color change fee.
And there you have it... about 20 photos that explain our Gooseneck Dump Box trailer model in pretty solid, honest detail. What do you and I do now? Well, you can email me below and ask questions or tell me what I forgot to put on this page, so I can fix it later, or you can email Melissa below and tell her that you need to get your name in the hat to get one before we sell out production on them past the current 6 weeks.
Email Craig with Questions.
Email Melissa and get the ordering process started.
Remember! Just $1000 down locks your order in
and you can just pay the balance when you pick the unit up!
Not much of an email person? No problem! Pick up the phone and give us a call. If we don't answer, leave a message and we WILL call you back as soon as we can.
Stateline Trailers Office phone 712 589 3100
Thanks in advance for your business,
Craig and Melissa Hull
Go Back to the top of this page.
Take me to the SLTrailers.com home page.
Take me somewhere fun!