Maybe the best $300 you could spend...
I understand. I really do. You TRY to be careful when loading and unloading, but sooner or later, something gets into the fenders and tears the living tar out of them. It's an age old problem with trailers and we have a few simple solutions to the problem. You could do removable fenders, which are quite cool indeed. Just lift them off out of the way when you are worried about them being hurt. But, then you have to worry about losing them, or worse... running over them because you forgot that they were under your trailer for safe keeping.... I know, i did that to a set once.
The much more durable and simple approach to not damaging fenders is to create a fender that CAN'T be damaged. We call them channel steel drive over fenders and they fix a TON of problems for not a whole lot of money. Read on.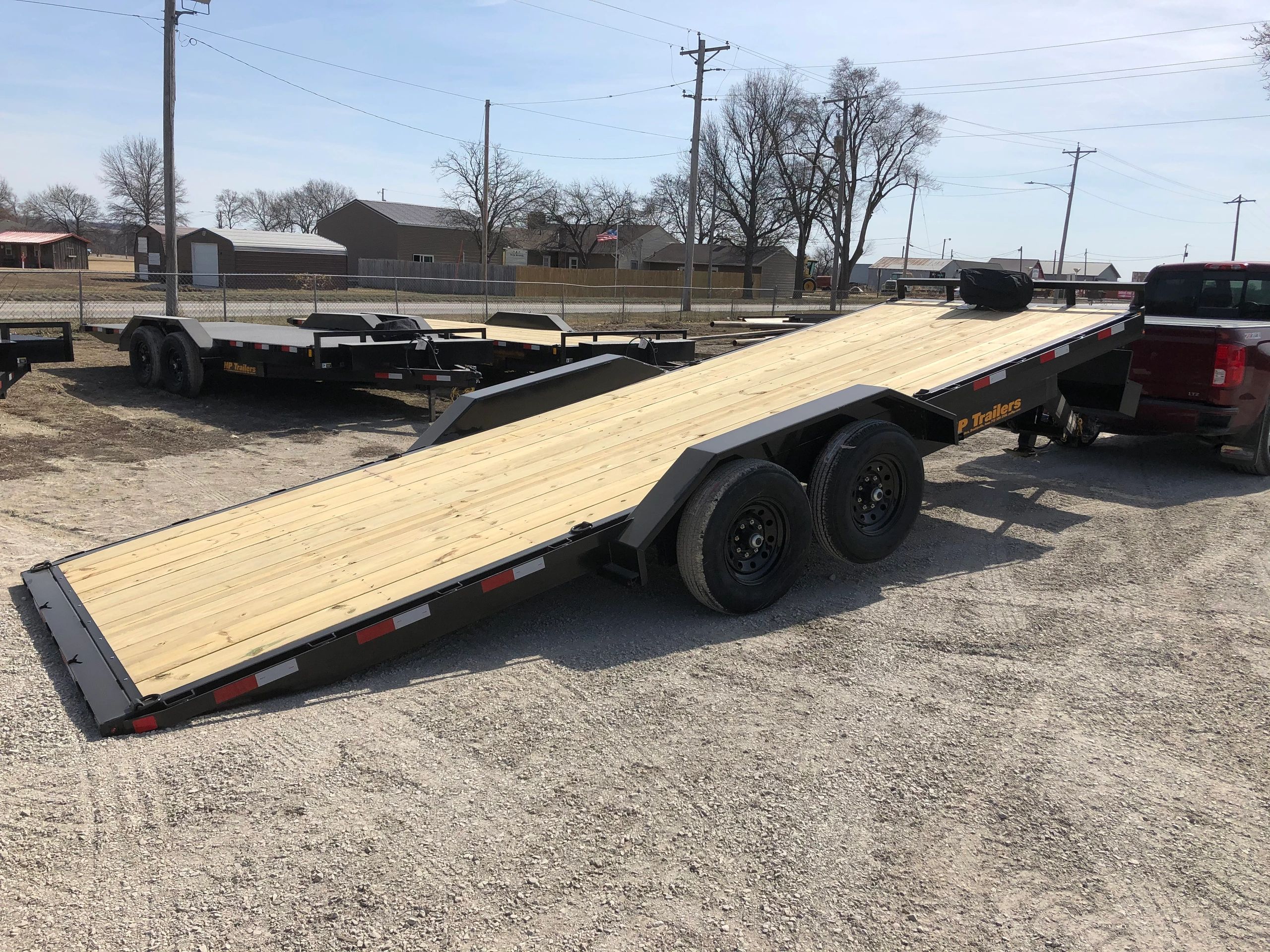 The setup. I hooked my new personal 20' E/T tilt Speedhauler with a lot of options on it, to my Escalade EXT and pushed the button to tilt the bed up. I just did a full feature on this trailer elsewhere on the site, but wanted to create this page for the drive over fender option as a stand alone item.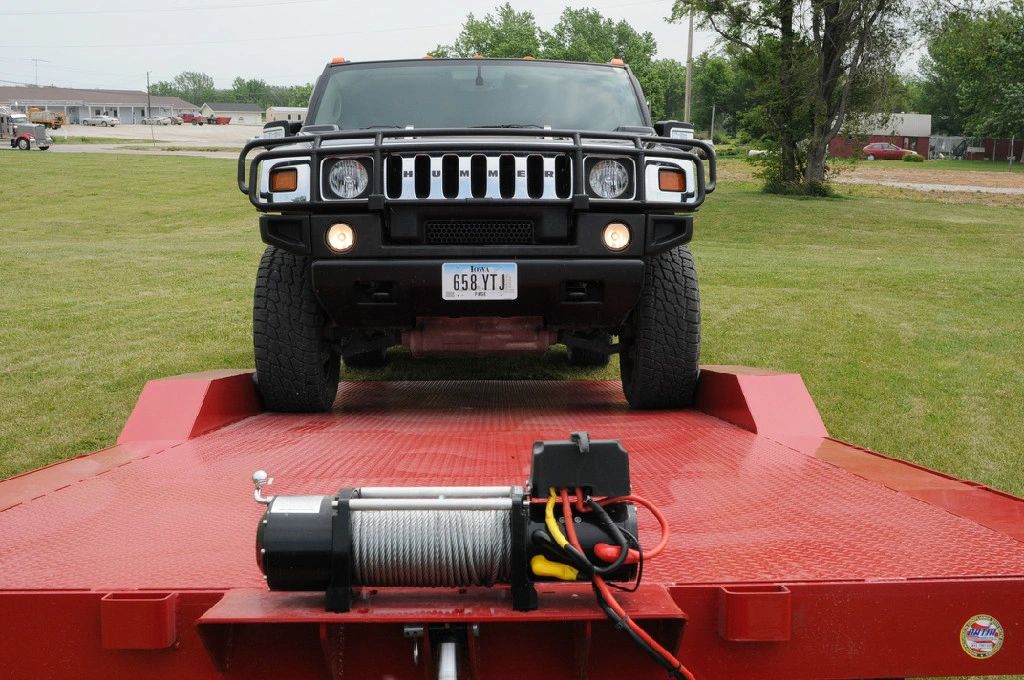 Even with the aftermarket 20" wheels and over sized 315 series off road tires, the H2 could just squeeze in between the fenders on this (or any other model of car trailer we offer) but to show you the value of the channel steel fenders, I did another photo.
Now you know why we call them 'Drive Over' fenders..... that's about a pure ton of truck resting on top of this fender and, as you can see, it's not budging, bending, or swaying. It just might be the best $300 you could spend as an option on your new trailer.
To finish up, I just turned right, drove on over the fender and parked the hummer on the deck for a few more photos.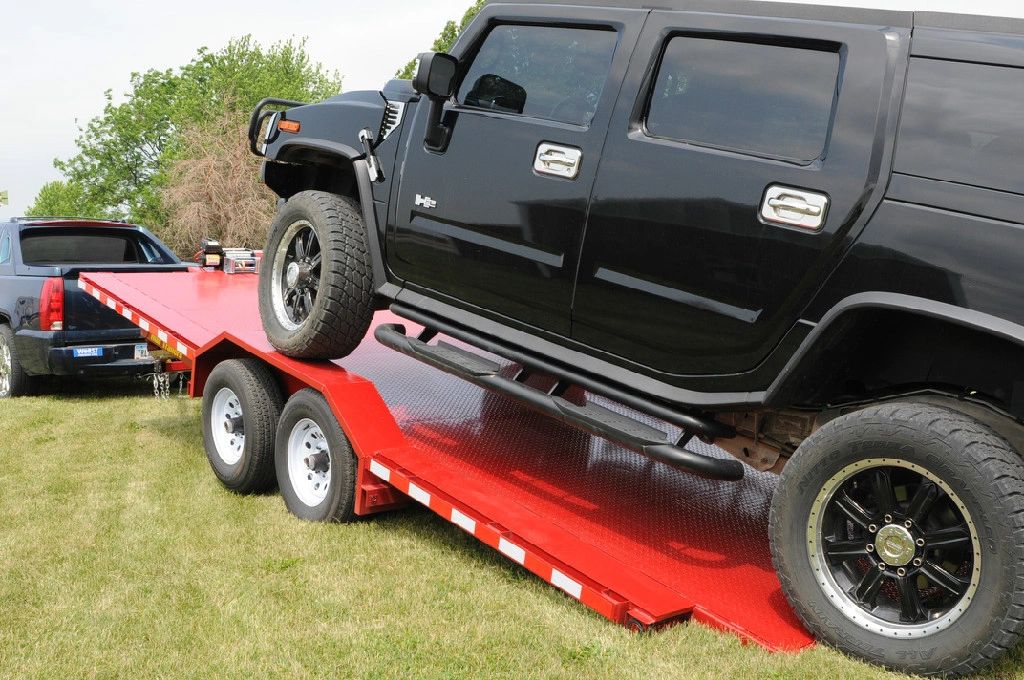 And just for good measure, I turned and backed back over the fender on the way back off.
Bottom line here is this. If you KNOW that you are going to be using and abusing your trailer, $300 replaces the std fenders with a pair of these monster strong channel steel drive over units.
Want to take a tour of this entire trailer? Click here!

Back to top of this page.

Back to HP Trailers Home Page.
Email us at office@pullhp.com

Call us at 712 589 3100