For a long time now, people have been asking for a nice, lockable, reasonably weather proof box that we could mount on a trailer, that wouldn't break the bank. When we came upon this well built, lockable aluminum diamond plate storage box, we solved the problem! Check it out...
48" long, 12" wide and 10.5" tall with weather sealed lid and a locking T handle latch, this good looking box is easy to mount and a great addition to any trailer where strap, chain and tool storage matter.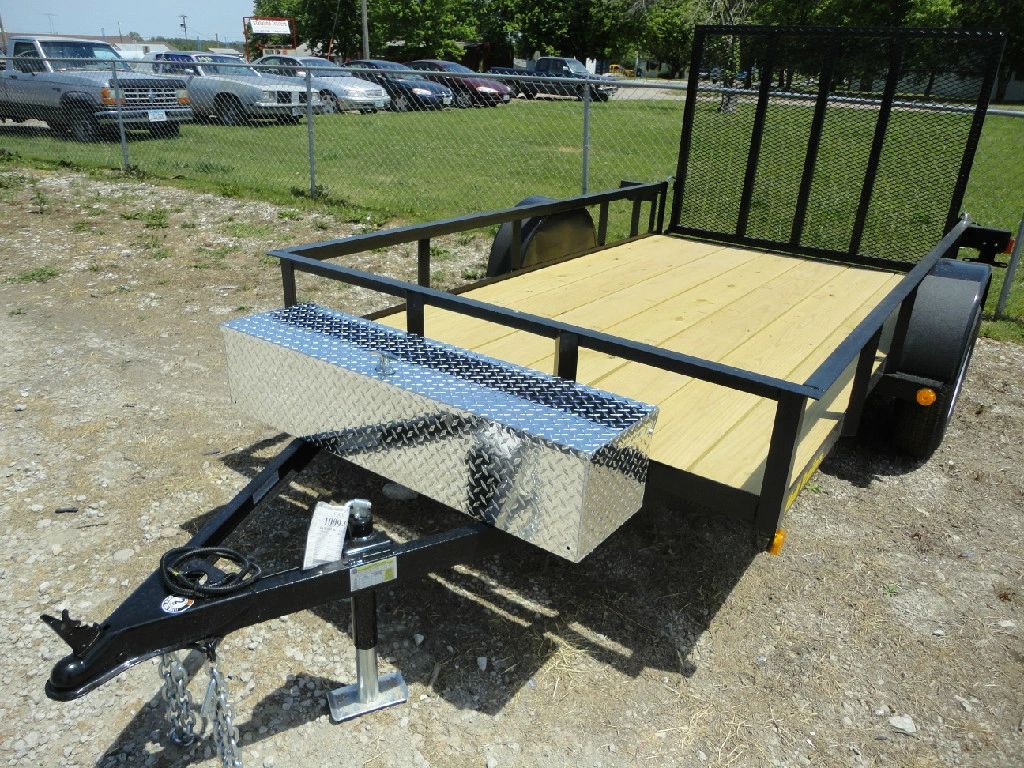 Shown as a tongue mount on this 66x10 RS single axle utility trailer, the $335 box would be a super looking and secure place to drop in whatever you want to keep with the trailer.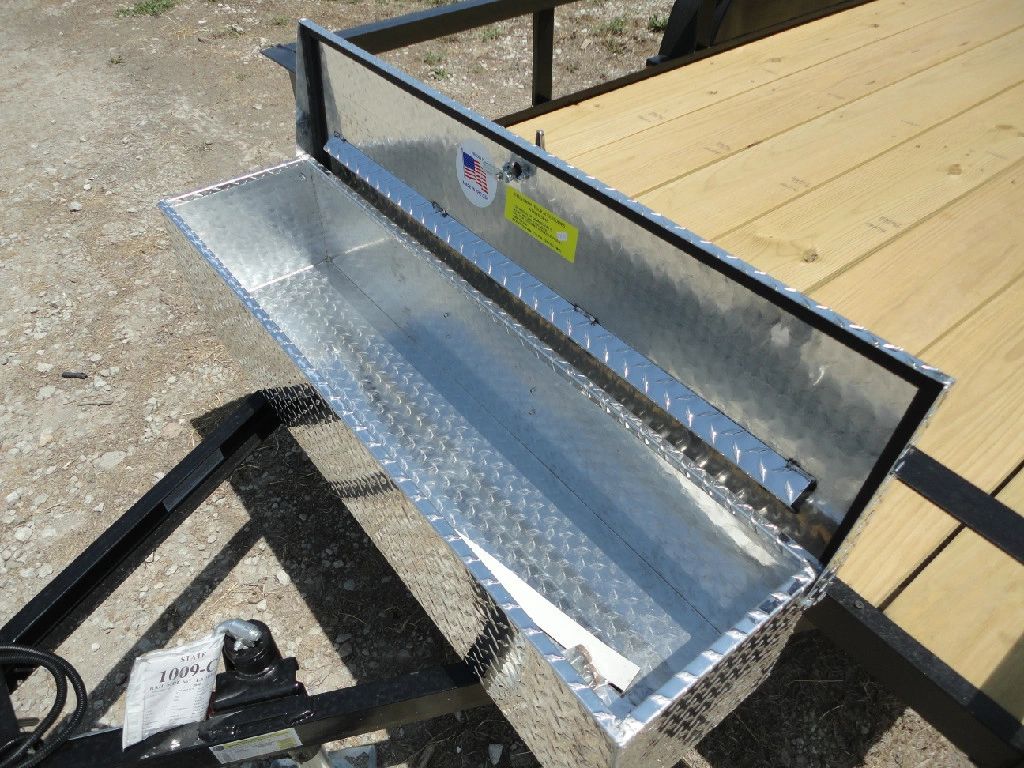 Twist the latch and open the lid to expose the under lid weather seal and the huge storage space inside. See? WE told you it was a nice box!
Want one on the front of your HD flatbed car trailer? No problem. It will rest on the tongue right in front of the deck.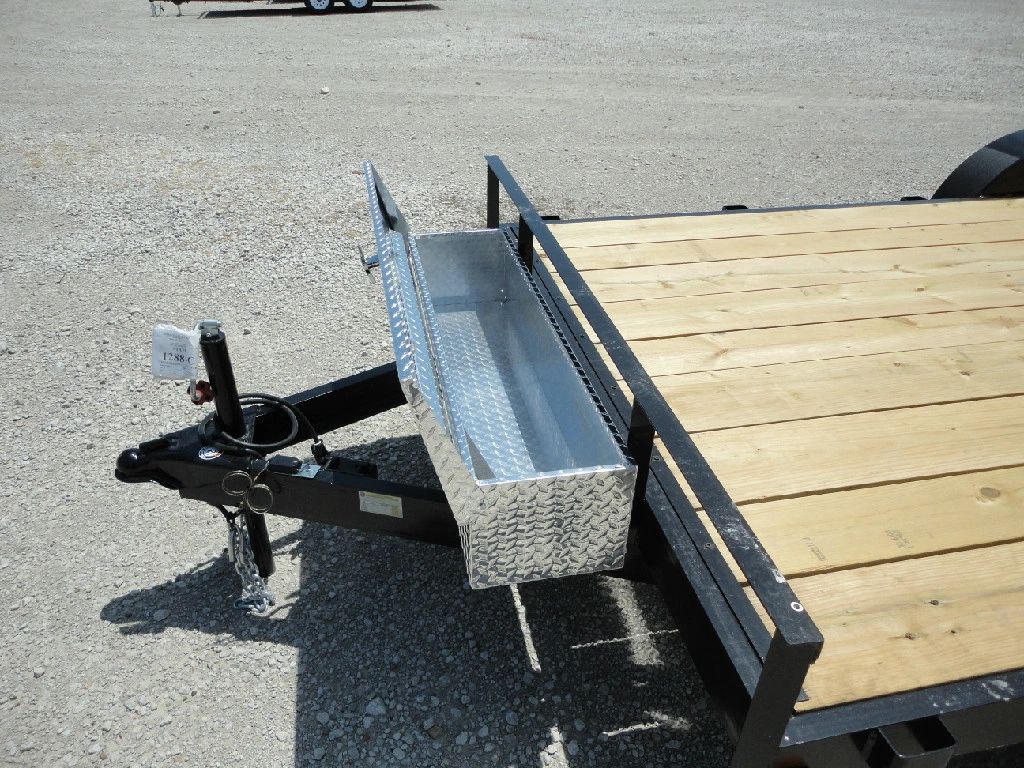 Once again, they designed it so well that you can literally put it right against the headache rack uprights and STILL operate the lid and latch with no problems.
On tilt trailers, the tongue is a no go area, as there is just too much already going on down there, but since it's only 10.5" tall, it nestles up to the headache rack quite nicely. (NOTE: We're thinking that this would be a GREAT way to mount a winch on a unit with the battery inside the box and you'd STILL have room for straps and tie downs.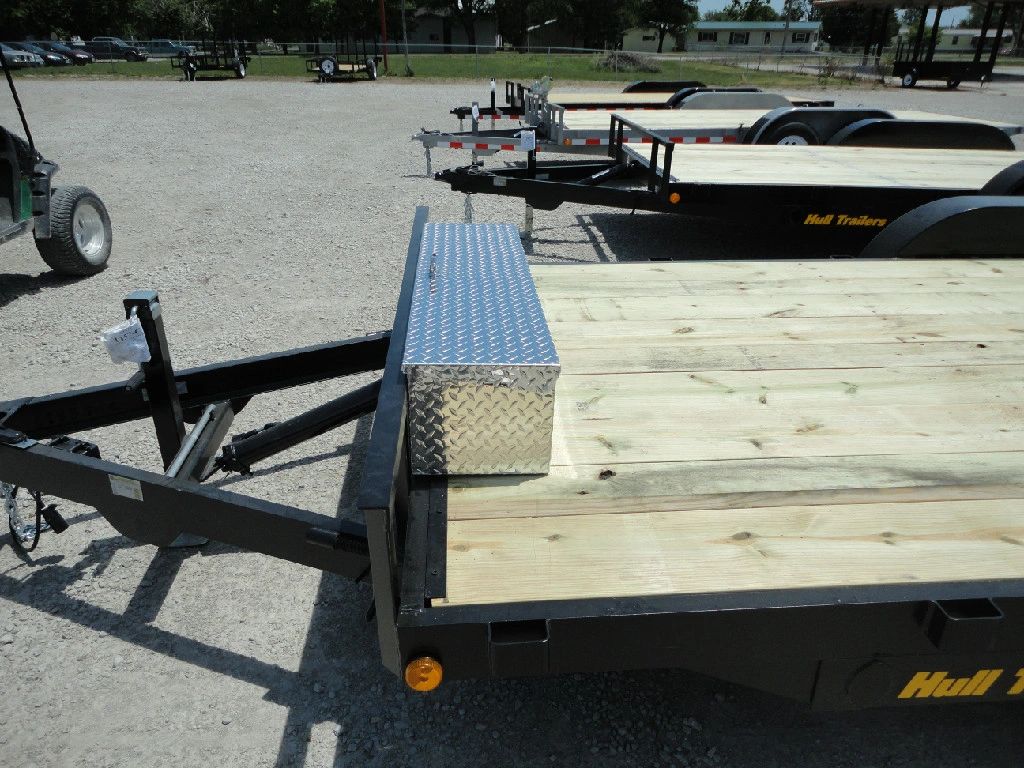 Since it only takes up 12" of deck space, it really is a nice, easy to access, good looking and secure place to store stuff on nearly any trailer we make.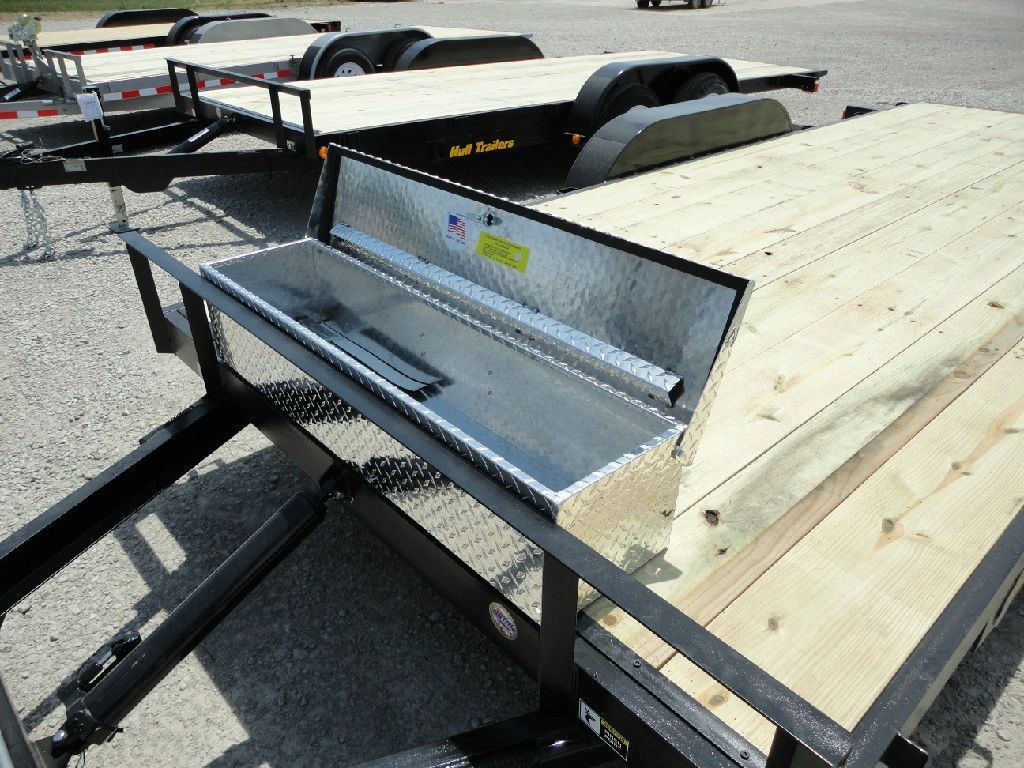 For only $295 installed, this new 48" aluminum storage box is going to be quite popular! Just ask for the $295 aluminum box option when you order your new trailer from us!
Thanks for the business!
Call us direct at 712 589 3100
Back to the top of this page.
Back to the HP Trailers Home Page.
Go Look at some cool cars!